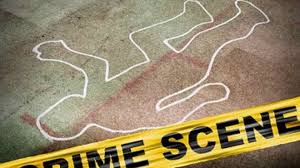 An argument over a $20,000 bar bill resulted in the death of a man at the hands of his brother last night in Lititz, St. Elizabeth.
The Corporate Communications Unit confirmed the murder, and identified the deceased as Renroy 'Baboon' Francis, a 30 year old man who resides in Lititz, St. Elizabeth.
Reports are that Francis, who is known as Baboon, had incurred a $20,000 bar bill in his brother's name at a bar. The proprietors of the bar had approached the brother, who is known as 'Badge', about the bar bill. He become incensed and an argument developed between the brothers. Francis left to go home and Badge followed him.
Reports later emerged that Francis had been run over by a van. 'Badge' fled the scene and was eventually held by cops in Spanish Town, St. Catherine.
He has not been officially charged.