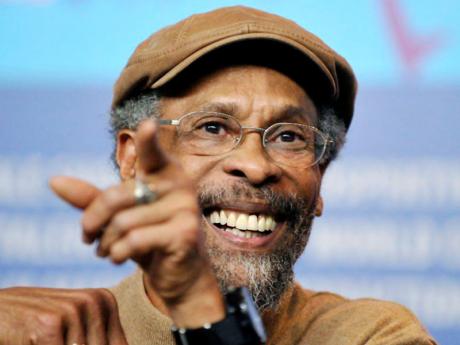 Neville Garrick, a Jamaican-born Los Angeles-based graphic artist, and photographer, is reportedly ailing as he has been diagnosed with stage 4 prostate cancer.
He is a graduate of the University of California, Los Angeles (UCLA).
As Bob Marley's close friend and art director during the 1970s and early 1980s, Neville Garrick created some of the most recognisable and powerful images in popular culture.
"Alan 'Skill' Cole, who was Bob Marley's manager at the time, came to me to do the sleeve for Judy Mowatt's Mellow Mood. I did that, and then he said to me, 'Why not come work for Rasta?' That was about 1973," he recalled during an interview years ago.
While his covers for albums such as Survival, Exodus and Confrontation have played an integral role in spreading Marley's music and the Rastafarian faith throughout the world, it would be unfair to label him solely as an album designer.
"This was the first time a Jamaican act had any type of control of what their album covers looked like. Whatever the record company came up with, that's what they accepted. So I kind of created myself as the art director, because no band never had nothing like that before. Then I started to do lighting, stage setting, all that stuff – they really didn't know the value of that at that time. As a result of us, Third World and other groups that came up had their own lighting and people working on their art," Garrick said.
Working tirelessly to promote Rastafarianism and Pan-Africanism over the past 30 years, Garrick is also political activist, author, illustrator, photographer, historian, screenwriter, musician and inadvertent A&R man (his glowing reports of a Steel Pulse concert helped the British band win its first record deal).
As reggae's pre-eminent designer, he also created covers for Bunny Wailer (Blackheart Man, Struggle, Bunny Wailer Sings the Wailers and Liberation), Peter Tosh (Wanted Dread or Alive and No Nuclear War), Ras Michael (Rastafari), Burning Spear (Hail Him and Man in the Hills), Steel Pulse (Earth Crisis and Babylon the Bandit), and Rita Marley (Harambe).
In July 2001, shortly after the twentieth anniversary of Marley's death he finished a life-size hologram of Marley for the Bob Marley Museum in Jamaica.
Garrick attended UCLA where he played for the football team, reaching the National Collegiate Athletic Association finals in both 1971 and 1972. After returning to Jamaica he became art director for the Daily News.
He is best known for creating the art work for many Bob Marley album covers, and designed the backdrops for the Reggae Sunsplash festival for much of the 1980s. Garrick has also worked with Burning Spear, Steel Pulse and many others. He is the author of A Rasta's Pilgrimage: Ethiopian Faces and Places.
Garrick was a founder and executive director of the Bob Marley Museum.