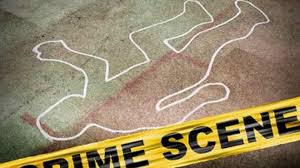 The body of a tour operator was found with chop and stab wounds on Middle Street in Exchange near Ocho Rios, St Ann during the island-wide lockdown on the weekend.
The deceased has been identified as 68-year-old Wentworth Pearson, alias 'Wenty', of Middle Street in Exchange.
Reports are that on Saturday, March 27 at about 3 pm, a relative stumbled upon the body and alerted the police.
On their arrival, law enforcers found Pearson's body lying on a dirt track with what appeared to be chop and stab wounds to the neck and back.
He was taken to the hospital, where death was confirmed.
The Ocho Rios police are probing the incident.