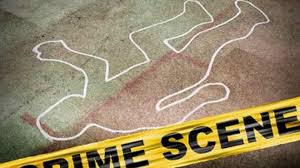 A mentally ill man, suspected of beheading a man and roasting his head, was gunned down by cops during an alleged altercation in the St. Ann's Bay bus park this morning.
The beheaded man is known only as 'Nutsy' while the mentally ill man, known only as 'Soljie' has not yet been identified.
Reports are that police found a headless body at the front of a shop in the park.
The officers then proceeded to an old building where a mentally ill man known only as 'Souljie' resided.
The lawmen say he had the deceased's head and a breadfruit in a fire that he had started.
Police officers attempted to arrest Soljie, but he was shot and killed after attacking a senior officer with a machete.