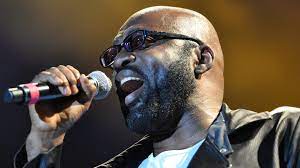 ONE876ENTERTAINMENT understands that at least seven women have now come forward with claims that they have been sexually abused by singer Richie Stephens. The women are corresponding via WhatsApp with Rcihie Stephens' most vocal accuser, Elaine Lim.
"There is now a victim support group which has formed on WhatsApp with seven women who have similar stories to General Ling's case. Three women in Jamaica, one in New York, US and one in Singapore. They have formed a Whatsapp group and they are talking, they never met but this ordeal has brought them together. There are more coming forward, everybody is talking as well, if there are more, they need to come forward," one source told a one876editor.
It was not immediately clear if anyone of these women have filed formal charges against the singer.
Attorney-at-law Christopher Townsend has hinted that if Elaine Lim continues on her current course of action regarding her unfounded allegations against singer Richie Stephens, he may be forced to take legal action.
"Clearly the Australian authorities, did not support her, if she continues she continues with this character assassination, at some point it will have to stop, whether by a court of law, or otherwise," Townsend warned.
Informed that several alleged victims are now corresponding about their abuse and may be coming forward, Townsend played down the development and pointed to the cold, hard facts in the case involving the allegations made by Chinese reggae singer Elaine Lim in Australia.
"The real question is whether the alleged incident happened or not. The authorities formed an opinion that it did not happen. Rape is easy to allege and hard to disprove so for the authorities to say, after their investigations, that there was no sense to go to court, that means they had compelling case that this was not so," Townsend reasoned.
Townsend said "no other evidence can convince them otherwise".
"Ms. Lim is taking the crusade to another level where she is actively recruiting others when there are real causes out there. The public should spend their time focussing on that. There are real stories of people who have been raped, they should spend time to focus on that, and not allow someone to use social media as a platform to destroy other people's lives," Townsend warned.
Elaine Lim, a 27 year-old female ex-soldier who went public last week accusing Jamaican reggae singer Richie Stephens of rape, has countered the singer's denials of rape saying he "called himself out.
"No is a frickin universal word. Two letters, that is pretty clear. No. So yeah, he did that to me. This changed entirely my life, because I lost not just a part of myself, I lost myself…you don't know your identity anymore… you are caught in a constant trauma, a constant reminder. Here you are, saving your skin on the media saying that the allegations are not true. What allegations? We didn't call you, you called yourself out," Lim said.
" What allegations, pray tell. If you have a heart, then you should be upfront, admit your mistake,and tell people what you have done, not hide like a coward , or run to the media and spread false news. Journalists, isn't it your duty to fact check before you report. All the things spoken are facts, they were in the police report, they were publicly shared," she said.