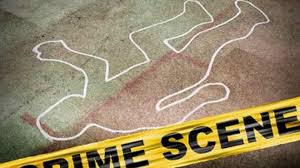 Can you imagine what it is like to be killed in your sleep? That's exactly how Okefe Taylor was killed on Friday night in Morant Bay.
Okeefe's father was in his bedroom when he heard the shots coming from his son's bedroom about 12:15 am. The walls of the simple house in Capture Land reverberated with the flat crack of automatic gunfire and shattered the quiet over into the community of Seaforth, in St Thomas.
One876News understands that Okefe's bedroom door was kicked open and he was shot in his bed. According to the Morant Bay Criminal Investigation Branch, six nine-mm spent shells were found at the scene.