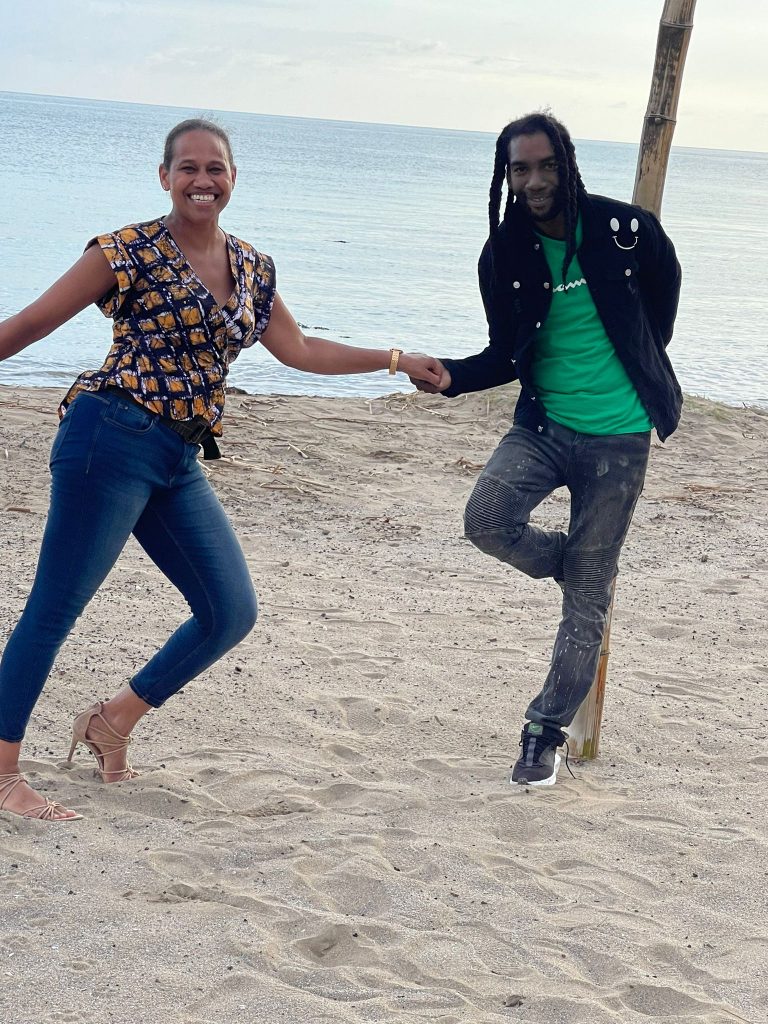 When reggae artiste Sista P conceptualized the idea for the single, Generations, little did she know she would wait 12 years to record it.
However, a series of events led Sista P to eventually team up with Ahzid and Akili Jamal Haynes, a world famous jazz musician, to make 'Generations', an upbeat reggae-flavoured song that is lighting up FM radio in Jamaica in the year 2022.
"Generations is a song that celebrates the love and respect shared by families, friends and communities globally, and I am really glad that people are responding so well to its message, especially after surviving a global pandemic," the artiste whose real name is Patrice Chang, said.
The song was released via the COAST label on June 27, 2022 with a lyrics video showing families around the globe enjoying sincere moments together.
The single is an easy listen on a rhythmic uptempo track, and revolves around the theme of generatonal love. The lyrics are delivered well with the captivating vocals of Sista P assisted by the clarity of deejay Ahzid's ice cream smooth delivery.
"The release of Generations comes at a time when the world is in need of a reminder of our ability to generate true and steadfast relationships – an unequivocal love that has been passed down through generations globally by families that can continue to help us foster better communities locally, nationally and internationally," she said.
Sista P originally hails from Downs, Manchester. She comes from a line of producers and singers globally, and is a one of the founding members of St. Lucia's Music Society. Sista P's work with the MADE Series to recruit Netflix film placements makes her well known amongst Caribbean artists.. Even though she is known for more than just music, her first love is music, and she was one of the coordinators of The Conscious Zion Train Reggae tour across the Caribbean where she performed under the name Sista P.
"Who knew I would one day take the stage again to team up with Ahzid and also re-brand myself to the world? That's why God preserved my appearance for this moment," the 51 year-old artiste said.
HER PARTNER
Dancehall artiste Ahzid feels that the Generations song is a call for black people to return to the concept of family.
"Sista P and I made a strong connection musically after she heard my song, 'Gotta Live My Dream One Day' and she sought me out as an underground artiste because she needed my delivery method and my tone of voice to complement the song and it came out really great, it's a really good song," Ahzid, whose real name is Kevon Smalling said.
Smalling, who hails from New Market, St Elizabeth, is known for the single 9 Life, a major hit along the coast from Manchester to St. Elizabeth to Westmoreland. He dominated stage shows in the area before the COVID-19 pandemic slowed his progress. Since that time, he has recorded new songs such as 'Paradigm Shift' and 'I Don't Know' featuring Flex Kartel.
Ahzid is looking forward to the robust promotion of song as the early buzz has been encouraging.
"We're planning to shoot an official video for this radio-friendly song and getting it all over the air, the song has an international feel, the sky is the limit," he said.
The production team of song is made up of several individuals that are working together to inspire change through music: Gregory Myers, Oliver Carby (Militant), Adam Holness, Patrick Palmer (Dezo), Malachi Bey (Nari), and Humphrey Brown (Kashier).
"Generations is a song for the ages," Sista P said.