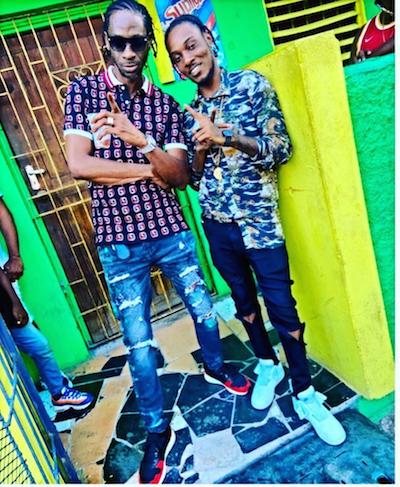 Dancehall artiste Maestro Don is heating up the streets with a collaboration with Bounty Killer called 'Pioneer', a power move that signals his intention to carve out a bigger slice of dancehall in the year 2020.
"The collaboration was a natural, magical vibe. Quite some time now I've been in the studio around Bounty Killer, but it wasn't until that specific night when everything connect, is like nothing couldn't go wrong. The riddim was playing and everybody a hold a vibe and the end product was this collaboration," Maestro Don said.
The song, produced by Jj Wizzle and Rico Tayla on the YardStyle Entertainment label, was released on May 28, 2020.
"I grew up listening to Bounty Killer and watching his stage show performances and emulating his styles as a teen, fast forward to now, so to be able to record a song and work with the General, is a feeling of growth, progress and gratitude. He is also a great mentor eno, He has a lot of experience and advice to share," Maestro Don said.
Maestro Don believes that this single could generate the mainstream attention to propel his career to the next level, especially with the release of a video for the project over a week ago.
"We're getting tremendous feedback from radio stations locally and overseas who are playing the song everyday, from the likes of Bobby Konders from Hot 97 in the Tri State area, plus ZIP and IRIE IFm just to name a few! The video is doing well on Tidal & AppleMusic and My VEVO, currently racking up over 64,000 views in only one week. I'm looking out for BET and MTV next," the youngblood said.
Maestro Don is currently working on an EP called "Diary Of A Young Don" which is exclusively produced by Konsequence Music.
"Look out for that with a trail of music videos. This project will give my listeners a different insight on Maestro Don. it's like Maestro wid a difference, a message that can resonate with many people," he said.
Maestro Don is known for his energetic stage performances, and he has carved out a niche in the world of dancehall with songs like 'Top Man', 'Weekend' and 'Ride It' featuring Starface.