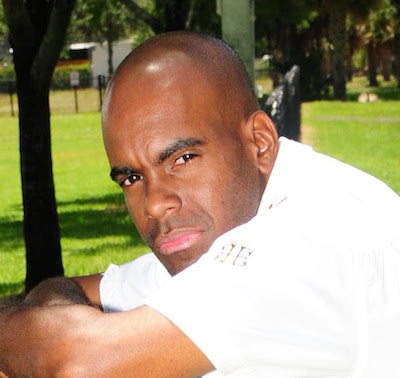 US-based reggae crooner Kashief Lindo is feeling the urge to release new vocal material, especially as rising social tensions in the US have inflamed his passions.
He is now in the studios applying the finishing touches to a new EP with several conscious reggae songs, one of which will be 'Till Dem Bun Down the House', a song criticizing the spate of controversial police shootings involving blacks.
"Tension between the police and the black community is nothing new, but there is an ugly feel to this new wave of killing. We must unite against the scourge of racism and the murder and victimization of black people in the US society," Kashief said.
Outrage over racial profiling and the killing of African Americans by police officers and vigilantes in recent years helped give rise to the Black Lives Matter movement.
Earlier this month, a white police officer who shot and killed an African American woman in her Fort Worth, Texas, home in the presence of her eight-year-old nephew was charged with murder after resigning from the force.
Lindo is generating a great buzz overseas with his latest single, 'Baby I'm A Want You', produced by his father Willie for their Heavybeat Records in Fort Lauderdale.
The single was released three months ago, while a video for the project was released two months ago.
"The song is being rotated by disc jock Waggy T on 99 Jams, David Radigan from the UK has been playing it, and Tanto Irie from HOT 105 FM has been spinning it, so it's getting great feedback in the reggae community," the crooner's father, successful producer and guitarist Willie Lindo said.
The single is in the top ten of the South Florida Reggae charts, and the HITZ FM Top Ten charts while the video is in the top five of the CVM TV Music Video countdown, and is reportedly doing well in European online platforms.
"The success of this song shows that lover's rock still has an audience out there," the elder Lindo said.
At one time, Kashief Lindo was touted as an artiste to watch. Hit songs like 'First Cut' and 'Hard Times' in 1993, based on the "Satta Massagana" rhythm, built up a loyal following for the talented crooner. In 2012, he released a critically well-received album 'A Reggae Tribute To Michael Jackson', featuring 18 reggae cover versions of Jackson's songs, with contributions from Robbie Shakespeare and Robbie Lyn.
In recent years, the diminutive Lindo has become a senior member of his father's Heavybeat Records, working on albums and songs by rocksteady greats The Melodians among others.
Heavybeat Records is a independent label that has carved out a reputation for punching above its weight, producing solid reggae gems such as Beres Hammond's 'What One Dance Can Do', classics such as Dennis Brown's 'Inseparable' and timeless anthems like 'I Wanna Wake Up With You' by Boris Gardiner