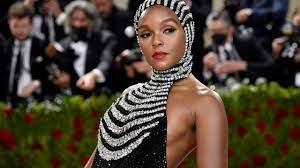 American R&B singer Janelle Monae's fourth studio album The Age of Pleasure, which contains songs featuring Jamaicans Grace Jones and Sister Nancy, has debuted at #17 on the Billboard 200 albums chart.
The Age of Pleasure, which also features samples of songs by veteran Jamaicans Barrington Levy, Derrick Harriott and Mad Cobra, also debuted on multiple charts in Europe.
Patra's 1993 song Whining Skill is sampled in the track Water Slide, so too is Sister Nancy's Bam Bam.
Grace Jones is featured on the track Ooh La La, while Sister Nancy collaborates on the track The French 75.
The track Champagne Shit and Black Sugar Beach both sample the intro to Barrington Levy's 1984 hit Murderer. Champagne Shit débuts at #22 on the Billboard R&B Songs chart, where Lipstick Lover (which features a sample from Mad Cobra's Flex) re-enters at #18. The track improves on R&B Adult Airplay chart zooming from #13 to #9. On R&B/Hip Hop Airplay, Lipstick Lover darts from #35 to #28.
And, finally, Derrick Harriott's 1967 song The Loser is sampled in Only Have Eyes 42.
The Age of Pleasure débuts at #2 on the UK R&B Albums chart, #49 on the Official UK Albums chart, #17 in Scotland, #38 in New Zealand, #48 in Germany, #61 in Belgium, and #9 in Australia.