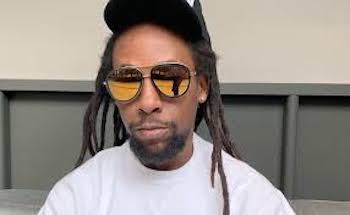 Reggae artiste Jah Cure's Instagram account was recently updated with a video of the singer dancing in a full black ensemble with a purple jacket, while sporting a red designer bag and white sneakers.
The caption to this happy scene said: Never put too much trust in any man ☝️ suspect everyone trust no one🙏🏾 #HappyBirthday to all my #libras #LibraSeason #LibraNation #Liberators 🔥🔥🔥🔥🔥🔥New music coming soon 🔥🔥🔥🔥🔥🎶🎶#Freedom."
When contacted, Jah Cure's manager Nathan Cowan offered a terse "no comment" to enquiries regarding the singer's incarceration.
Jah Cure recently celebrated his 43rd birthday on October 11th in a Dutch detention facility. Last week, he was remanded after appearing in an Amsterdam court to answer charges of attempted murder and assault—which stemmed from a September 29th altercation with a show promoter.
In 1998, Jah Cure was sentenced to 13 years in prison for raping and robbing a woman at gunpoint but only served 8 years of the sentence and continued to record while incarcerated, blowing up with singles such as Love Is, Longing For and True Reflection.
Last month, Cure announced that he was adding the final touches to a new album, titled Undeniable.