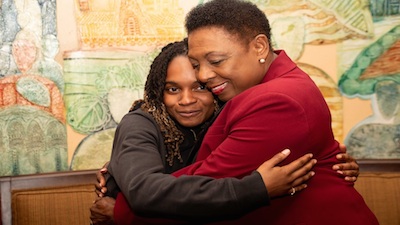 One week after winning the Best Reggae Album category at the 62nd Grammy Awards, Koffee's Rapture (EP) has seen an increase in sales. The five-song mini set jumped from number 11 to two on Nielsen Music's Reggae Albums Sales Chart.
Nielsen Music's chart is sales-driven (covering CDs, digital, and vinyl sales), while the Billboard Reggae Albums Chart (over the past four weeks) is a consumption list, ranking titles from a combination of sales and streaming.
Rapture sold 224 copies, an increase over the 26 copies it sold the week before the Grammy Awards. To date, it has sold 4,378 copies since its March 2019 release.
Distributed by Columbia Records, Rapture moves up four places to number three on the Billboard Reggae Albums Chart, where Bob Marley and The Wailers' Legend: The Best of Bob Marley & the Wailers, leads for a fourth week.
Best of Shaggy: The Boombastic Collection is firm at number two, while World on Fire by Stick Figure holds firm at number four. World on Fire sold an additional 226 copies to bring its total to 18,371 copies.
Stick Figure also occupies the number five spot on the Billboard Reggae Albums Chart, while UB40's Greatest Hits retains number six.
Re-entering the chart at number seven is Gold by Bob Marley and The Wailers, while Sean Paul's The Trinity returns to the number eight spot.