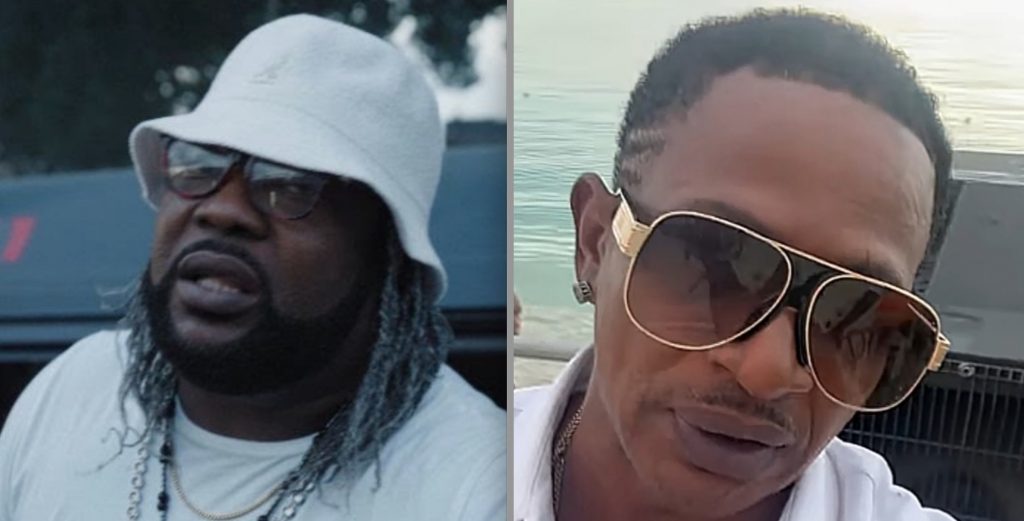 Eyewitnesses said several men, who were not captured on camera, then 'kicked and boxed' the veteran artiste who tried to defend himself with a broken camera stand.
"Dem beat the man straight through the gate and all kick him through the gate, yu see me, dem have dem little differences but mi see a man push him offa the stage and him get up but is like him lose him balance and get up and hold a ting weh Videoface have, but the man run round pon him, the amount of man weh beat him, dem never had to that," one artist, who saw what transpired but requested anonymity, told one876entertainment.
"The man face swell up, the man who rush the man and beat him, is round Toddler dem siddown, and ah dem beat him. Toddler should have stopped it, him shoulda hold the mike and tell dem fi stop."
Efforts to get a comment from General B and Harry Toddler proved futile.
"When the man pushes me off a the stage me drop pon me foot enuh, and tek the camera and throw after them, about 15 man just a rush to me enuh, " he told Youtuber Terro Don.
"Me haffi a ease them off me see knife, all now me nuh know how me nuh get a cut, the man them a try stab left, right and center."
Sources close to Harry Toddler say that he has been getting a number of threatening phone calls. Toddler has not reported the threats to the police.