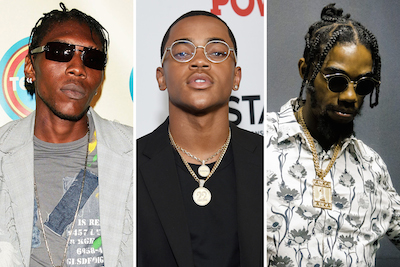 Tariq St. Patrick got himself into trouble again. And this time, it was the World Boss Vybz Kartel who came to his defence after Alkaline fans issued an online vendetta against him, and assailed his IG inbox with death threats.
"Those are fake threats don't pay dem no mind….just a bunch of wanna be angry fans, dem gaza imitation dem GCity #power ful @michaelraineyjr," Kartel shared on his IG Stories within a few hours. Rainey then reposted the deejay's remarks on his official Instagram page.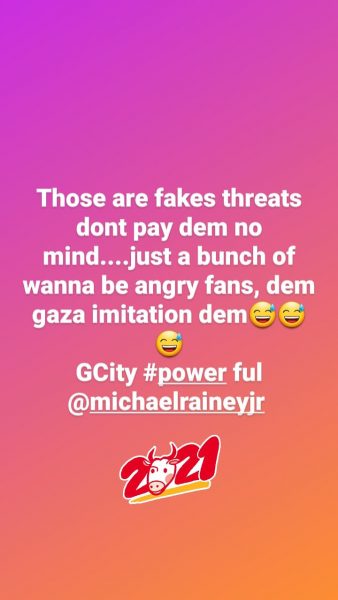 The 20 year old Rainey Jr. – a self-professed Gaza fan – riled up Alkaline's IG fans when he posted a pic of the deejay from his Ardenne High School days with the caption, "Kartel Was Running Road When This Pic Was Taken N This N—a Think Him And Kartel A Size,". For comic effect, he even added a few laughing emojis.
Alkaline's fans went B-E-R-S-E-R-K.
The actor, whose mother is Jamaican, dared to make comparison of the two leading dancehall figures but his analysis burned the Vendetta camp as he barefacedly suggested that the two weren't even in the same generation, let alone league. He rubbed the salt in the wound after the Alkaline fans howled in protest and inundated his inbox with empty Internet threats.
"That Post Touched U Lil Vendetta Fans Hearts," he laughed-teased.