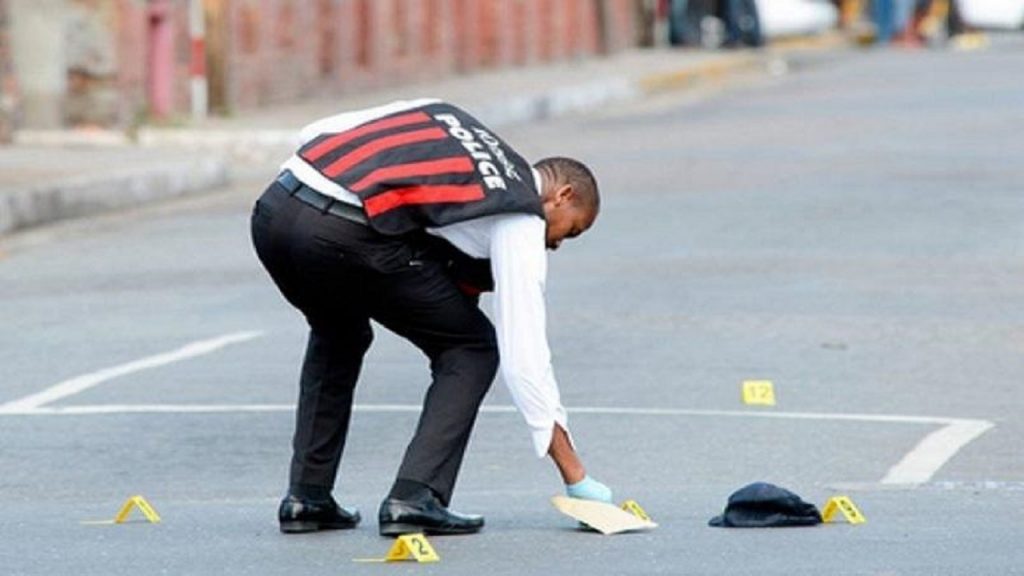 Dancehall selector Harry Hype is mourning the death of his son, a 19-year-old pump attendant Kevaughn McKenzie who was shot dead by gunmen at a gas station along Constant Spring Road in St Andrew on Monday morning.
"He was one of the best youth a father could ever want. He was willing, humble, kind hearted and helpful in every way. He is a spiritual youth, he will be around me, and mi sad and him do certain things fi make me laugh, he was like mi little best friend," popular dancehall selector Harry Hype told ONE876 reporter Claude Mills
"I don't know of him and anyone in any altercation, I don't know where it coming from…is a youth who wanted to be his own man, he wanted to work for what he wanted. If you notice which part him de, people woulda say Harry Hype have money and this and that, but he chose that path, he wanted to earn his own honest bread, he didn't want to sit down and rely on his father, I am going to miss him."
McKenzie, who is of 54 Grants Pen Road, Kingston 8, was gunned down at about 11.45 am. Reports are that McKenzie was at the service station on Constant Spring when one of two men onboard a motorcycle alighted with a gun and shot him several times. The gunman then fled on the waiting motorcycle.
McKenzie was taken to the Kingston Public Hospital where he was pronounced dead.
McKenzie's death throws Jamaica's runaway murder rate into sharp focus. Since the start of the year, there have been more than 100 Jamaicans murdered, with 116 in January alone. Police statistics have revealed that this figure represents an 8.4 per cent increase over the corresponding one month period last year. The police data show that major crimes were down seven per cent at the end of January, but murders are up 8.4 per cent when compared to the corresponding period last year when 107 persons were killed.
Thirty-five murders were recorded in the last week of the month. Of the 281 major crimes – murder, shootings, rape and aggravated assault – recorded in the first month of 2020, 116 were murders.
Jamaica recorded 148 murders in January of 2018. There were 130 murders in January 2017 and 79 murders in the first month of 2016.
For 2020, the parishes of St Thomas and Portland were the only ones that did not record a murder in January, while the eight police divisions in Kingston, St Andrew and St Catherine registered a combined total of 70 murders.
Meanwhile, the security forces seized fewer guns and ammunition last month than they did in the past three years. Some 52 guns and 694 rounds of ammunition were seized in January compared to 67 guns during the first month in 2019 and 728 rounds of ammunition over the corresponding period in 2019.