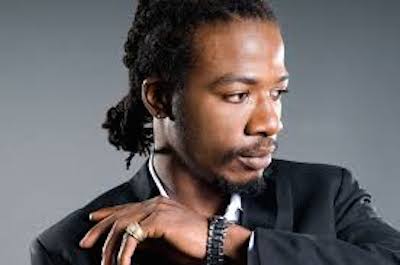 DANCEHALL star Gyptian has been selected as one of the recipients of the Consulate General of Jamaica's Heritage Awards this year.
The prestigious Consul General's Heritage Award was established to recognise outstanding and dedicated services by individuals to the Jamaican community.
"I feel blessed to be given this honour for my work over the years. It is great to be recognised and I want to thank the organisers for including me this year," Gyptian, who is known for the reggae classic 'Serious Times, said.
The Consul General Heritage awards seek to recognise and honour the hard work of individuals whose efforts and sacrifices help better the lives of our nationals and the development of the nation through various fields and careers.
"Gyptian's music has evolved as he has aged and he still remains a relevant force in reggae and dancehall today. In many ways, Gyptian is a symbol for a generation that is all about breaking down stereotypes. Music has always been big in young people's lives and Gyptian recognises the important role he plays as a role model and a beacon for Jamaicans seeking inspiration to follow their dreams," Gyptian's manager Tameka Reynolds, who is also one of the principals of popular booking agency, Free People Entertainment, said.
The award presentation will be held at the Offices of the Consulate General on Friday, November 5th, 2021.
In 2013, former Consul General, Herman Lamont, launched the Consul General's Heritage Awards, recognising and honouring individuals and businesses that made a positive impact on the lives of individuals in Jamaica and in the diaspora.
The artiste, whose real name is Windel Edwards, was born to a Seventh-day Adventist mother Pauline McCaulsky and Rastafarian father. He received his musical calling at the age of seven, when he began singing in the church in a small community in rural St. Andrew, Jamaica called King Weston District. He later moved to Portmore where he was discovered by a producer called 'Mr. Wong'.
Gyptian is known for singles such as 'Serious Times' , 'Mama Don't Cry' and 'Beautiful Lady'. He also released 'Hold You' in the summer of 2010 to much fanfare. The song peaked at number 77 on the Billboard Hot 100, number 16 on the UK Singles Chart and number 69 on the Canadian Hot 100. It was later remixed by American rap queen Nicki Minaj.
Hold You was certified Gold in the United States by the RIAA after achieving sales of 500,000 and certified Platinum in the United Kingdom by the BPI after achieving sales of 600,000.