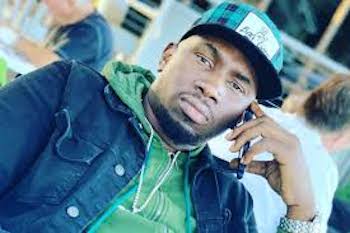 Controversial dancehall selector Foota Hype is apparently a free man.
Hype made his first post to Instagram since December 14th which he captioned "Time is the master and the time is now". He also went live on IG today. The comment was met with a flood of support and outpouring of joy from his dancehall peers and fans.
"Foota said he will do media next week. He just jumped out, so he is going to relax and ting. We will know the terms of his release when we visit the attorney's office on Monday," artiste manager and Foota Hype confidante Kerry Ann Townsend told Claude Mills of one876 News.
Townsend had led the lobby to free the selector because of the emergence of the coronavirus and fears about his health as he struggles with a case of severe diabetes. She made a desperate plea to Jamaicans to lobby for his release given the infiltration of the disease in prison populations in the US. Then last week, his attorney made an application for him to be released based on his medical status as a diabetic, which makes him particularly vulnerable during the current COVID-19 pandemic.
Hype, whose real name is Oneil Thomas, had been in detention at a US Immigration and Customs Enforcement (ICE) facility since December last year.
Thomas was detained on arrival at Port Everglades Seaport aboard the ship, Independence of the Seas, from Falmouth, Jamaica where he had been attending the Jamrock cruise. Foota Hype was detained for further review of his travel documents and admissibility status. He had been incarcerated since that time.