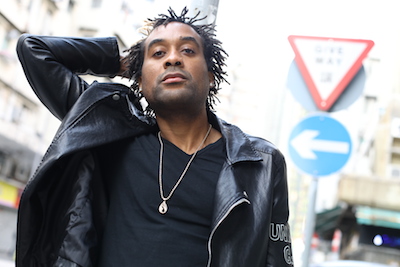 Hong Kong-based Jamaican dancehall artiste Twee Geddo is riding out the storm in the COVID-19 pandemic that has paralyzed economies and halted all entertainment events and gatherings. But Twee Geddo is dealing with these unprecedented times with calm and a quiet resolve.
" Personally I'm alive, so no complaints. I never let change slow me down, change is the one constant in life. Professionally, the pandemic hurts me because I cannot engage in performing, shooting videos, recording new songs, but I am using the time to write new songs and draw closer to my family," Twee Geddo, whose real name is Gilroy Barrett, said.
He did his last performance before the lockdown at the Goa Reggae Festival in India in January.
He grew up in the community of 19 Mile in Clarendon and attended Old Harbour High school. He was first inspired by the dancehall artiste General Tom who was popular in the area he grew up.
"I wrote my first song hoping one day would get the chance to meet him and let him listen to it and I did. I free style the song for him and he told me it's not bad and I'm not ready to be a artiste yet. I'm too young. It kinda hurt me a little bit hearing him said that to me but he was my hero until he was arrested for stealing a car. When he went to jail for stealing that car crushed me and that's when decided to stop doing music," he said.
He migrated to Curacao in 2000, and soon after, rediscovered his drive for music . He christened himself 'Twee Geddo' which translated in Dutch means '2 Ghetto' – a nod to his impoverished beginnings in a small village in Jamaica.
"The ghetto made me who I am today, that's why I gave myself that name. I found my inspiration for doing music : my mom and my kids," he said.
Twee Geddo recorded his first song, 'She is a Lady' in Accra, Ghana in 2008. He performed at his first stage show in Ghana also in 2008, then based on his charismatic stage presence, promoters booked him immediately for gigs in China, Sweden and even India. He now lives in Hong Kong where there is a growing appreciation for dancehall music and slang among what he called 'dancehall fanatics'.
"There are no dancehall clubs in Hong Kong but there are many dancehall fanatics here. The music is alive and well. It is challenging for a dancehall artiste living in Asia if you have no team, but I still make work, creating a fan base," he said.
He said that residents of Hong Kong have a fascination with reggae music, but so do many other countries around the world. In essence, the subculture is globalization in action.
"When culture spreads beyond your shores, once it's gone, it's out there," Twee Geddo said.
Twee Geddo is pushing his latest single, 'Pray for Jamaica', a song designed to heal the souls of a Jamaican nation in crisis and turmoil as it seeks to battle the coronavirus pandemic sweeping the globe.
In March 2020, he released a video for the positive 'I Am Blessed', which has racked up over 45,000 views on YouTube. He is also known for the singles, 'Smiling Warrior' and 'Work and Play Hard'.