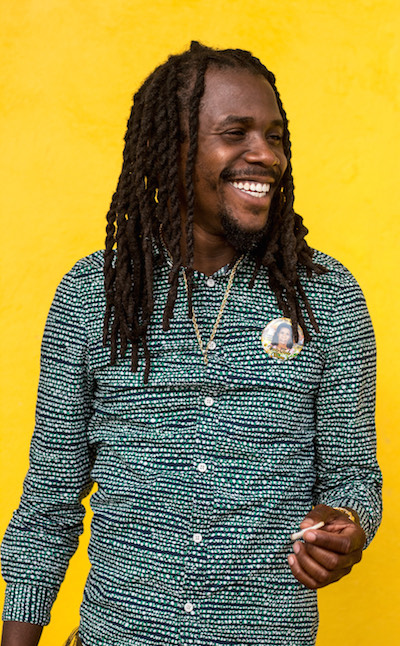 Reggae artiste Fari DiFuture felt a sharp stab of pain when he first heard the news that his former Excelsior High School teacher Colleen Walker had been gunned down at her home.
"It was so shocking to know that such a remarkable and dedicated educator was gunned down like that. She never taught me while I attended Excelsior, but I recalled a much younger version of her as a teacher before she became a vice principal," the artiste whose real name is Kemani Ifari Powell
, said.
The country was left stunned on Holy Thursday in April by the murder of vice-principal of Excelsior High School in St Andrew. Walker was reportedly shot by a lone gunman at her Queensbury, St Andrew home (near Ackee Walk off Molynes Road) while cutting the hedges in her garden.
"As a former Excelsorian, I felt the need to show my respect to her family with her passing, my peers and I have been deeply affected by what happened," the artiste said.
Fari DiFuture has been fine-tuning his craft over the last seven years.
"My musical style is one in which that is more of a conscious mellifluous singer with a message of inspiration and upliftment," he said.
He is promoting 'Still I' produced by Milton Green and David Downie Hilltop Recording Studio Inc. The song was released on May 15, 2020. The video was released on June 12, 2020.
"Well, this visual encapsulates my roots from whence I came to where I'm at currently, I visited my alma mater Excelsior High where I attended school and also my community Cooreville Gardens where I was born and raised," he said.


The artiste is currently working with legendary drummer/producer Doni D Marshall and the young talented Micah Hebert from Sc21 productions. He is also voicing songs for producers Milton "Boomy" Green and David Downer of Hilltop records.
Inspired to do music by his parents,Winston Powell and Maizy who were members of the Midnight Riders. He attended Excelsior High school where he developed a passion for music, and excelled as a member of the team's all conquering two-time Manning Cup winning team between the years 2003 to 2004.
After leaving high school, he recorded his first official single, "Farmer Man", produced by Earl "Chinna" Smith. He listed pop star Michael Jackson, Bob Marley, Dennis Brown, Beenie Man and Bounty Killer as some of his musical influences.
"I bring a musical style which is real, an authentic voice of the ancestors which awakens the masses and dancehall music today," he said.
He is now working on tracks to complete an album which is scheduled to be released in 2021.
"Well, if the opportunity presents itself I would like to work with the legends such as Sly and Robbie, King Jammys, Scientist, just to name a few," he said.