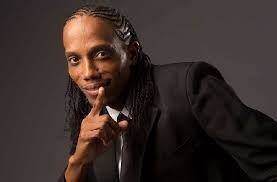 FAME FM disc jockey Raymond 'DJ Venom' Peart and a University of Technology student Abigail Rowe have been killed in a motorcycle crash.

Peart, well known as DJ Venom, was among two persons who died in a crash on the Spanish Town bypass in St Catherine on Monday night.

The police said that about 10 p.m. on Monday, Peart was driving his Honda CBR 600 motorcycle along the Spanish Town Bypass heading towards Old Harbour, when on reaching the vicinity of March Pen Road, he collided with Rowe who was a pedestrian. They both sustained multiple injuries and were transported to the Spanish Town Hospital where they were pronounced dead.
The DJ worked at FAME FM. He resided at Yallahs, St. Thomas and Webster Place in Old Harbour, St. Catherine, and Rowe resided at March Pen Road in St. Catherine.
One of his colleagues at Fame FM, DJ Narity, posted on Twitter: "This cyaa real. I refuse to believe this. "Me n (and) u jus a start run joke an reason. God knows best."
The official Twitter account of TVJ's flagship morning programme, 'Smile Jamaica', a part of the RJR/Gleaner Group under which Fame FM operates tweeted: "Condolences to the family and friends of UTech student, Abigail Rowe, who also died in the tragic accident involving DJ Venom."