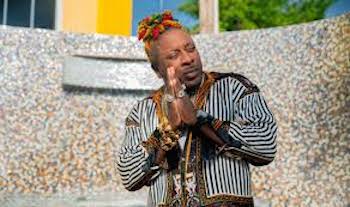 Dancehall artiste Elephant Man has been charged with breaching section 8 (5) of the Immigration Act which mandates people arriving in Jamaica to make a truthful declaration to immigration authorities upon arrival. He was charged this afternoon by CTOC investigators and will appear in court on April 15.

Last week, an investigation was launched into the incident after a voicenote emerged with an immigration officer accusing Elephant Man of failing to declare to authorities that he had visited Germany which was affected by the coronavirus. Elephant Man's actions ignited a firestorm of criticism from the public who demanded action be taken. 

Now, it seems, the Energy God, has to face the music. 

"He will be forcefully placed in a government-mandated quarantine facility beginning today," a source told ONE876.

Elephant Man initially denied the allegation then issued an apology for what he called a "misunderstanding" over whether he made a false declaration that he hadn't travelled to a European country which was on the banned list of countries with an outbreak of the novel coronavirus.He claimed that he had verbally told immigration he had also visited Berlin. 
The artiste, whose real name is Oneil Bryan is known for the singles 'Log On', 'Crazy Hype', 'Blase', 'Get Low Remix' with Lil Jon and 'Pon the River' which hit the Billboard R&B/Hip hop singles chart.