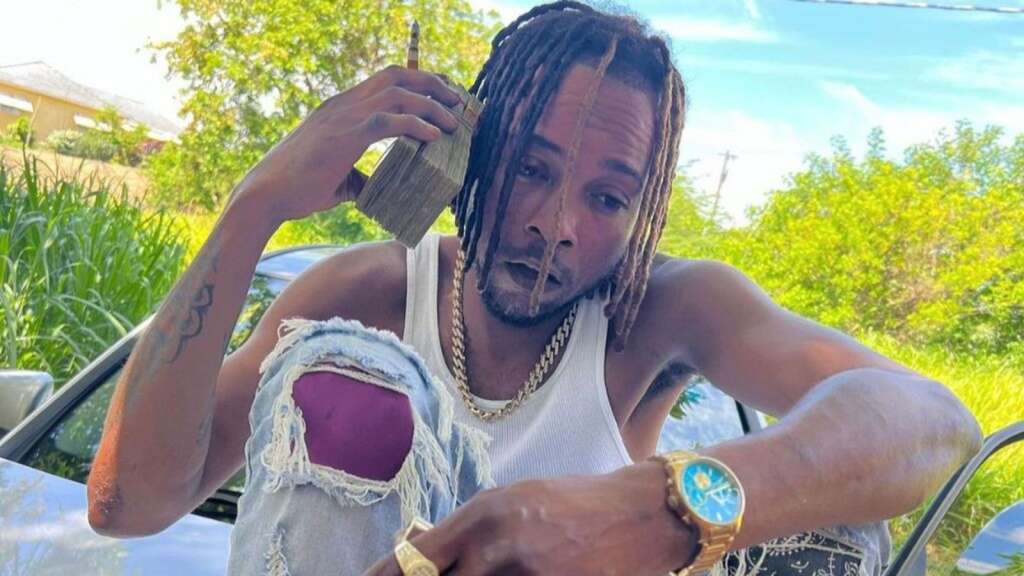 Dancehall entertainers are dropping like flies. St. Elizabeth-based artiste EleganceGad was shot and killed by an unknown assailant on Wednesday morning in the parish of Manchester. Some anecdotal reports say he was shot ten times.
The entertainer, real name is Orlando Smith, and a woman were in a Benz sedan motorcar shortly after 3:00 am when gunmen opened fire on them. Smith was killed, while the woman's injuries are not considered life-threatening.
Police theorize that the killing is linked to illicit activities in St Elizabeth.
The entertainer was later pronounced dead at hospital and the woman admitted in stable condition. The entertainer was known to frequent areas such as Junction in St. Elizabeth and Mandeville in Manchester. He is known for singles such as Time Is Money, Levels Now, Insanity and Mind Games.
"Elegance was a bit of a troublemaker from long time. Is a man weh people beat inna Junction Square already, everywhere him go, him give problem. Him and people ketch up all the time, yu hear him name call inna bear tings," one source said.
The island's high murder rate greatly affected the entertainment fraternity in 2021.
Dancehall artists Fada God, Killfood, Paparazzi and Kashmar were executed in separate incidents last year. Foota Hype's brother was also murdered. Female dancehall artist D British was also killed in 2021.
In January 2022, Kapella Don was cut down by gunmen, while a few weeks ago, dancehall artiste Assailant was popped by an alleged associate after a party in Los Angeles, California.