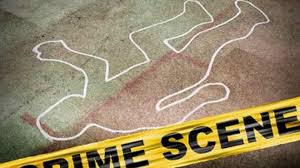 The island continued to rack up murders with a double homicide of a married couple in Toll Gate, Clarendon.
The deceased have been identified as Evan Francis, 61, businessman and Alicia Francis, 46, both of Duke Street, in Toll Gate, Clarendon.
Reports are that at 5:30 p.m, the couple arrived home, and were immediately pounced upon by gunmen. When the police arrived, Mr. Francis was seen lying on his back in front of a Nissan Caravan motor vehicle, while his 46 year-old wife was slumped in the front seat of a Toyota Fielder motor car.
They were transported to the hospital where both were pronounced dead.