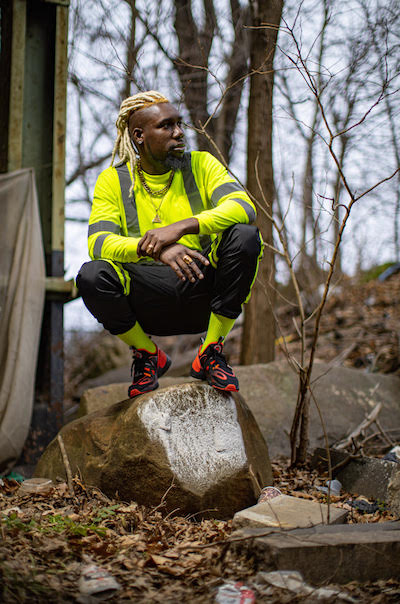 Dancehall artiste DiCelebrityy AKA PyyrosBoss is amping up promotion of his latest single, Full Charge which was released on the Pyyros Govament label in July.

A music video for the single was released on the same day via the ThepyyrosVevo Channel.
"The video and song dropped the same day. Zojak posed it and the response has been great. I am asking viewers to share and subscribe my new channel, ThepyyrosVevo Channel, and support the movement," DiCelebrityy, whose real name is Adrian Campbell, said.
The talented young artiste has always exuded an intensely individualistic streak that reflected itself early in his fashion choices and unique street slang.
"We are Thepyyros, we bring the fire, the new fire of Capleton cause I'm also from St. Mary. Lyrically, I bring diversity , new kind of melodies, and flair as I'm also into fashion…very authentic fashion, I dress in an unusual way and I dance to my own beat…never move with the crowd," he said.
He gave himself the name DiCelebrityy because of the awe-inspiring effect he realized he seemed to have on those who came in close contact with him.
"I gave myself that name 'cause everywhere I go people always enquiring what artist I am cause they said I look exactly how a celebrity should look," he said.
Born in St. Ann's Bay, he grew up in Amiel Town in Dressikie St. Mary where he attended Mt. Angus Primary and Junior High school and later, Tacky High School in St. Mary.
"Music is part of my blood, my DNA, because as far as I can remember, from childhood days, I was always a lover of dancehall and reggae music even before I started writing my own songs," he said.
He recorded his first official song, 'Motion Wine' in 2012 on his own label, Warm and Easy Recordz. He migrated to the USA in 2015 where he continued to fine-tune his craft. And raise the bar he was also Awarded 2019 Artist of the year in New York and was given a certification of Proclamation in 2019 by The Mayor in the city of Mt Vernon for his contribution and development of the culture in New York.
DiCelebrityy will follow up the release of 'Full Charge' with a new song, 'Bounce' featuring Sikka Rymes.
"The early feedback on 'Bounce' has been great, mi feel that these songs ah go provide the platform for the breakthrough, everybody is excited about them," he said.
'Bounce' will be released later this month.