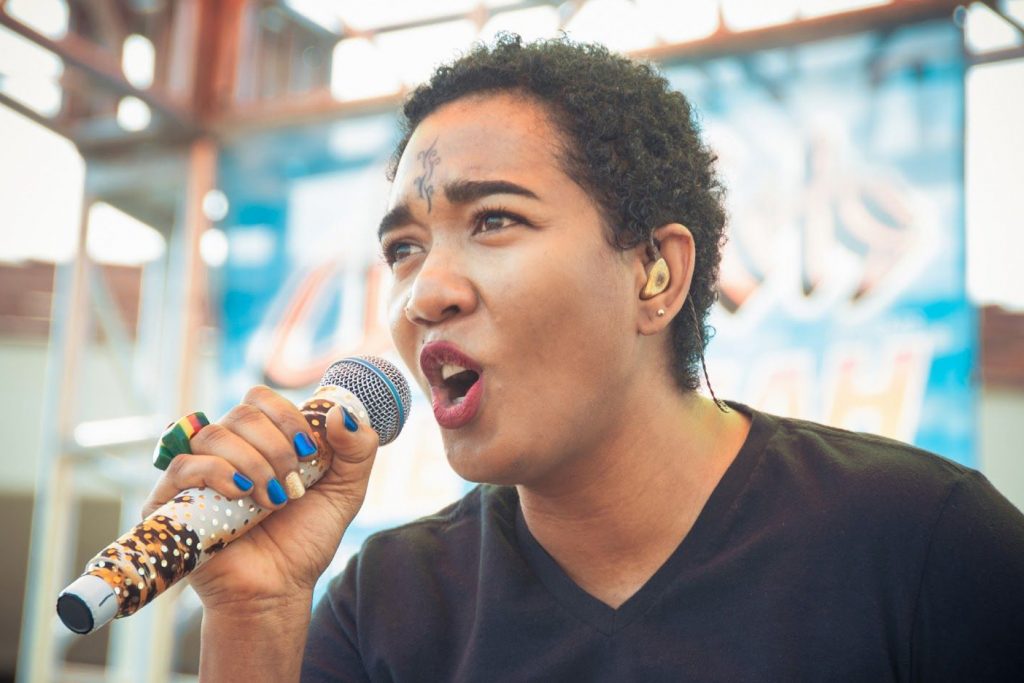 Jamaican hitmaker Diana King has lopped off her breasts in her bid to "get something off her chest". The Jamaican singer took to social media yesterday to reveal that she has parted ways with her breasts and showed the world her new flat-chested upper body.
King's announcement comes months after she revealed that she would be undergoing surgery and sought to raise US$18,000 on a GoFundMe page which she revealed in April. King's transformation from a busty chest into a masculine chest is something she said she knew she would never regret.
The comments online were hilarious. One wrote: Why she no go grow buddy to sick me stomach me wish me could un listen her music them 😢
Another social media user said: "Wait a Bloodclath minute suh a nuh cancer she have a really just fi guh line up inna the Alphabet line she duh this fan and waan who pay fah hey gyal move from deh kmt."
The hilarity continued with comments like : "Twin of twins: "How long it a guh tek fi si seh a Bellevue da yute deh fi deh?"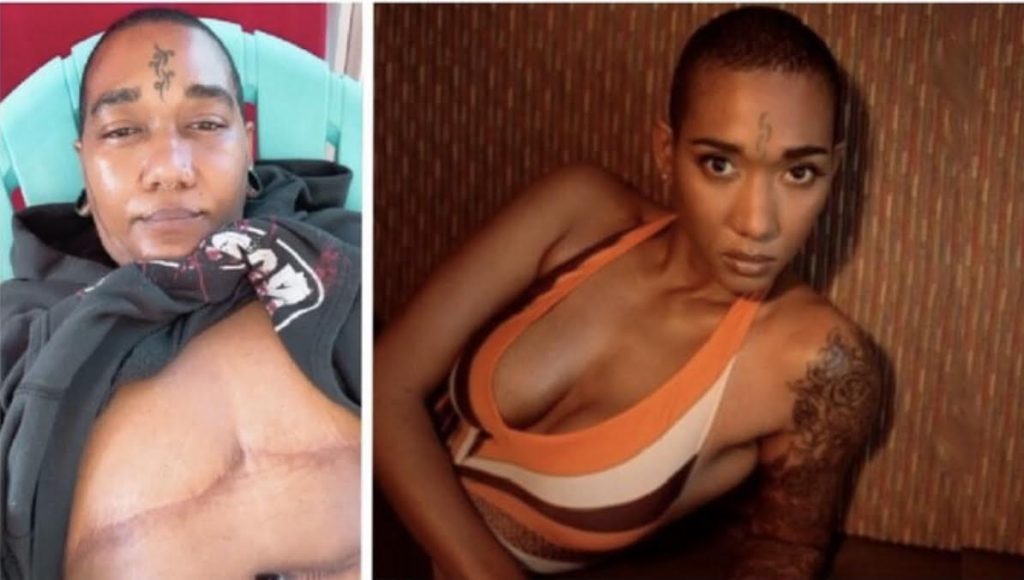 One accused the Shy Guy singer of mental ilness, writing: "I don't care about anyone's sexual orientation, that has nothing to do with me. But this has to be some form of mental sickness kmt".
One of the comments was surprisingly nasty, suggesting that "she throw her discarded breasts to the dogs in the street".
Diana, who came out as a lesbian in 2012, has started a GoFundMe to raise money to undergo surgery to remove breast tissue and produce a more masculine appearance in the chest.
The Shy Guy singer came out again to herself, two years ago as a non-binary wants to remove their breast tissue in keeping with them being genderless.
She came out again as non-binary, multi-spirit, feminine, masculine, everything in-between or just spirit. Genderless," King shared on the GoFundMe page and other personal social media platforms two years ago.
Diana is arguably one of the most successful Jamaican acts and continues to advocate for the freedom to be who she wants to be at any given time, without shame.