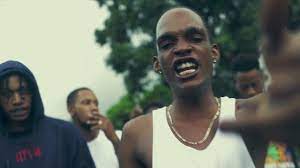 Several Jamaican cops are now facing disciplinary action for their alleged involvement in a new social media craze that involves uniformed personnel lip-syncing to Dancehall artist Skeng's Gvnman Shift.
Produced by Chemist Records and Raheef Music Group, Guvman Shift is currently the No. 1 most-streamed song in Jamaica since its release on August 23, according to YouTube's Music Charts.
Head of the JCF's Corporate Communications Unit (CCU), Senior Superintendent of Police (SSP) Stephanie Lindsay, confirmed that the officers were being penalized for their involvement in the viral TikTok videos.
"A couple of videos with officers on TikTok were sent to IPROB and the officers are facing disciplinary action," Lindsay told one876entertainment
Lindsay declined to say how many officers were involved in the disciplinary probe.