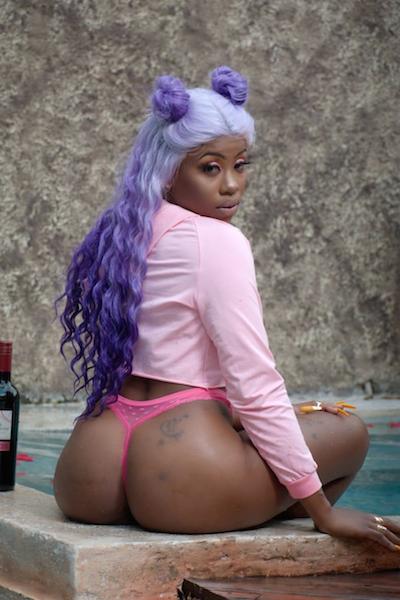 Talented dancehall artiste Chikie Grainz is ecstatic about the enthusiastic social media response to her latest single, 'Hypnotized' which was produced by Badbad Citizens and released on the Grainz Records label a month ago.
"A lot a promotion been done around 'Hypnotized', people are saying it is hot on social media, the track itself has over 100,000 views since it was released, and it's getting airplay in Germany, parts of South America, Zimbabwe and special big up to Tony Matterhorn, and DJ Kid from New Jersey for their support, " said Chikie Grainz, whose given name is Chikie Brown.
The St Thomas-based artiste said the official video has racked up over 107,000 views since its release three weeks ago.
"This song is my most popular so far, the fans dem really like it, and the mixtape selectors say it ah go be a Summer hit," she said.
Having launched her career three years ago with the song Tek a Little Time (produced by Deano Dean Production), Chikie Grainz has carved out a niche for herself with her sassy fashion sense and her deep, breathy vocals.
Her other releases include Intoxicated which has over 219,000 views on YouTube, and the saucy Buck a Go Go.
Born in Trinityville, St. Thomas, she has been singing from age five, and she is a seasoned stage performer, having been involved in numerous live plays in her community.
Her musical influences include that of the great jazz artistes, Anita Baker, Phyllis Hyman and Pam Hall.
With a vocal range of three octaves, Chikie Grainz has the ability to perform a variety of styles and genres, ranging from pop-reggae, jazz ballads, dancehall, and even R&B.
"Right now, everything is starting to come together, the fans are responding to the music in a big way, my subscribers are climbing, I am ready for the next level," she said.