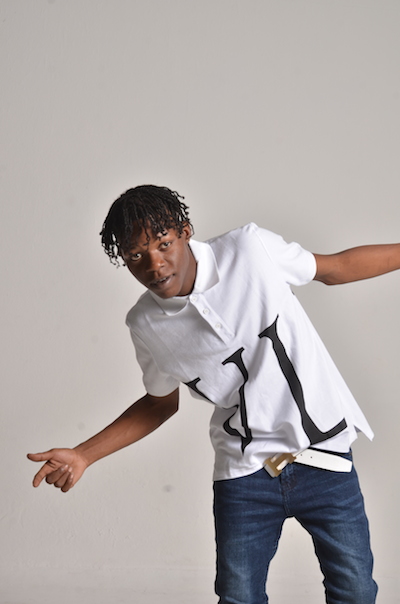 Mountain View-based artiste Chaps has emerged as one of the new exciting acts in dancehall as his latest single, 'Oh Gosh' has been bombing radio into submission over the past month.
"The whole ah Mountain View love and see what a gwaan, Jarrett Lane, Jacques Road, Backbush, the whole place love the party vibes and dem tune into the radio and ah support the ting, the road ah say Chaps, the song is on every mixtape and the street dances ah run with it. Mountain View love how mi a represent for the area, from the young to the old," the artiste whose real name is Yoshiko Innerarity, said.
The uptempo single, released on the T3M/ Black Rogue imprints, has racked up several thousand views online and is a guaranteed crowd pleaser during his live performances on the Suncity Radio Campus Invasion tour.
Chaps showcases his spiritual side with a single called ' Meds' which addresses the savagery and social blight that often characterizes life in the inner city. A video for that song has racked up over 20,000 views since its release.
"The Medz song was about life, and also the video was shot inside my community so the reaction was great. All the youths dem love the song and the energy but my latest song Oh Gosh is dominating radio and giving me a highlight outside my area in a big way," he said.
He grew up in the Mountain View area where he attended Mountain View primary school and then Clan Carthy high school where he developed a reputation for his unique flow and witty lyrics.
He recorded his first song in 2016, a bouncy single called 'Climax' produced by"T3M Music which is based in the war-torn Jarrett Lane Area of Mountain View.
He gained status in the community with the release of Medz' before he got mainstream attention with his latest release.
"The song, "Oh Gosh" has a completely different effect because is a party song and puts everyone in a dancing mood the moment they hear it on the radio," he said.
Managed by Black Rogue and T3M Music, Chaps' bookings are handled by Free People Entertainment.
He is focused on being a beacon of light in the war-torn area of Mountain View which often shows up in newspaper headlines with sporadic outbreaks of violence. He wants peace for his community.
"I really want "peace". I mean I know it's a cliche answer but with some sacrifice and dedication you can turn something that seems impossible to possible in the blink of an eye. My life is an example of that, the non believers never thought I would be here , but I am moving forward, it shows what hard work, belief and dedication can do," he said.