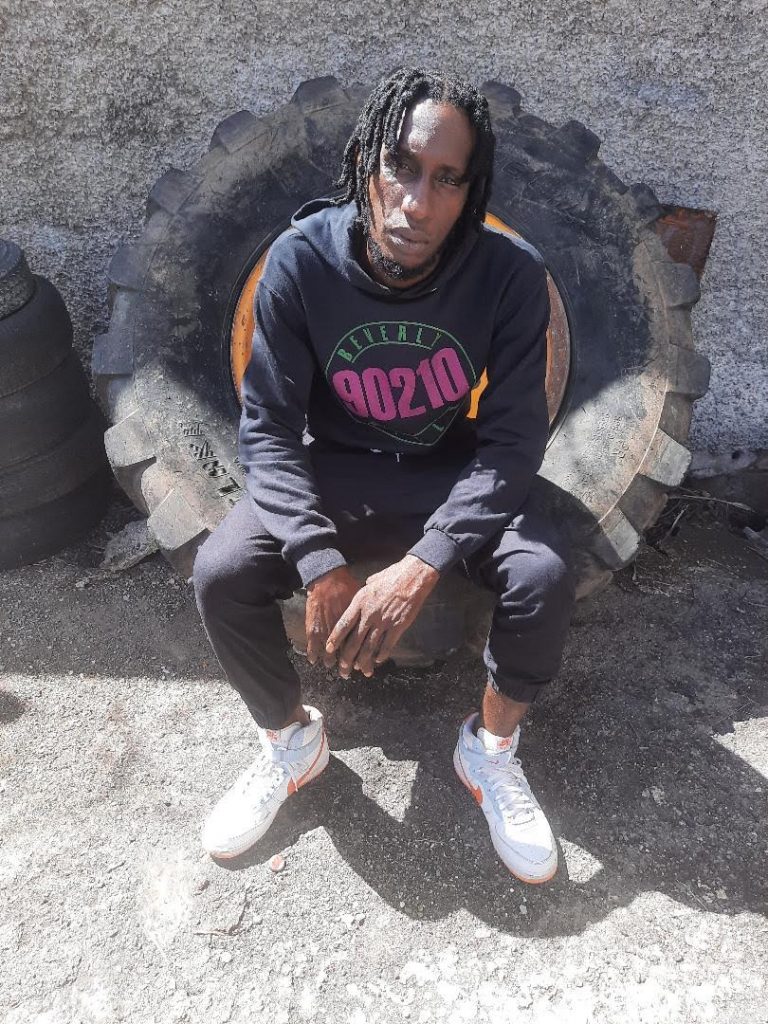 It was a case of being directly in sync with the arrival of the new school year for recording artiste Phabian and his captivating new song, 'Back to School', which encourages the young ones to get back into the various learning institutions with a clear sense of purpose.

The very melodious song urges the youth to aim to become anyone from among a sample group inclusive of a 'lawyer, doctor, actor, teacher, contractor; to learning to drive a tractor, fly plane, helicopter' and so much more along the positive routes to success in life.

Born Fabian Robinson, the St Andrew-based artiste is as passionate as can be about factors like peace and love in general and the wellbeing of children especially, which is more than evident from observation of the focus of his last recording before 'Back to School'. On that track, Phabian expressed 'Love to the World' in a similarly strong plea for positive changes among the people of the world, especially "the boys and girls".

Prior to then, he delved into a number of projects in succession on a quest to carve out his own space on the global musical landscape. Those works included a collaboration with an American artiste, a song for Nigerian producer SuperBhio Rayne Beat, and a yet-to-be released collaboration with a Zimbabwean artiste.
With a number of other recordings in line to hit the market and airwaves in the near future, all the rage is now centred on 'Back to School', which was strategically released in sync with the full reopening of schools in early September, accompanied by a compelling video of it all, on all the established musical platforms, on the Culture Robbie Records label.

Recorded by Nirvana Studio, with the video being shot and edited by AP Studio and directed by Nirvana Studio, the song has already started to enjoy rotation on local radio and has been pulling interest on YouTube where the registered comments have been "more than heartwarming" said Phabian.

Shot at Half-Way Tree Primary School in St Andrew, Jamaica, where his team was warmly received after the song was vetted with satisfaction by the school's administration, the video captures the essence of what education is really all about, and the importance of students staying focused in school in search of their career goals.
"Big up to Half-Way Tree Primary which gave us the platform to do the video showcasing this important appeal to the youngsters in general," said an appreciative Phabian.

From a broader perspective, he said as an artiste he is "already racking up a decent fan base across the globe, including significant pockets in some faraway places like in Africa, especially in Nigeria and Zimbabwe; in Australia and parts of Asia and South and Central America; and definitely in the United States, the United Kingdom and Canada."

He said he has benefited tremendously from motivation from so many persons with whom he is in touch but does not yet know personally, since he has been recording. The push, he said, has kept him grounded on the potential global impact of his chosen style and types of music since he entered the business some five years ago.

On that score, he said he is focused on bringing positive energy to the music business with uplifting and inspirational lyrical contents, along with a few 'vibesy' but decent 'girls tunes' in the mix.
For 'Back to School', he said many of his fans have extremely high hopes for the single to produce his breakthrough moment in mainstream music, and there is so much more to come on the journey ahead.

He credited Emelio Nelson of Nirvana Studio in St Andrew for much of the 'Back to School' momentum, something which Nelson himself took in stride as a committed team player.

"Yes, we did the production, mixing, voicing, recording, everything. And I also directed the video," said Nelson.

"It was a good experience," he added.

"Phabian was calm and disciplined. He listened and was cooperative, so I did not have to micro-manage on either the recording or the video shoot.

"He is very talented, and both the recording and video were easy to do with someone so calm and comfortable at his craft," Nelson elaborated while indicating that his focus has been on guiding artistes to deliver properly on their potential.

Phabian also pointed to his Culture Robbie Record label, on which he already has a number of artistes either recorded, doing recordings or about to hit the studios. These include entertainer IBar and a number of others who are already on the very catchy 'Phantom' rhythm.

Looking ahead, Phabian said he plans to "keep it real with strong messaging, no disrespectful content, clean music and a reflective focus. This includes a focus on getting people to reflect positively on the mistakes they and others around them made in the past."

He said he plans to take his music globally "because we are getting a lot of encouragement, a lot of energy from a growing fan base internationally."

Interestingly, he said while his focus is on positive messaging and otherwise uplifting and family-oriented music, he has at times enjoyed flows and melodies from music done by other artistes who sometimes portray violent and other anti-social behaviours, but indicated that he knows that that is clearly not for him in terms of his own output.