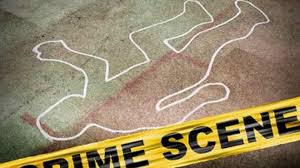 The body of 12-year-old Jenell Walters has been recovered about a mile and half from where she was washed away by raging flood waters in Montego Bay on Tuesday afternoon.
Her 68-year-old grandmother Beryl Walters was one of the occupants of a motor car that was swept away by the raging waters following heavy rain in West Gate, St. James a short while ago.
Her husband, 71-year-old Beres Walters, and their 25-year-old daughter were rescued.
The family was travelling in a car that became inundated.