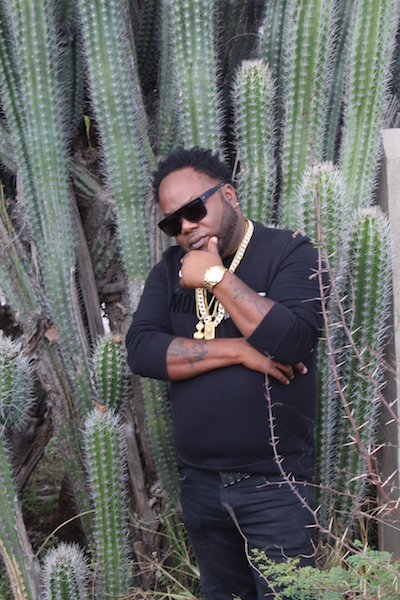 Dancehall artiste Meandawg of Ward 21 fame is ecstatic that his infectious dancehall anthem "Boom" has become a major hit on the street mixtapes, and radio airwaves of the island.
"Right now, everywhere mi go, mi hear the song, political bandwagons, street sounds, anywhere music a play, everyday, mi get crazy videos from people, so right now, it's a great look," Mean Dawg, whose real name is Mark Henry, said.
Produced by fellow Ward 21 member Kunley da Kulprit. Released in 2018 on the Bootcamp Music label, the song has caught fire two years later via the clubs, strip bars and dances in the Jamaican countryside and then later progressed to the street dances in the Corporate Area.
"Kunley came up with the idea for the song and the riddum, and I have been promoting it all the country and it started to take off in the strip clubs, and it is now in the Corporate Area, just like how things used to go in the 1990s. It ah create waves in the dances right now, the COVID kinda slow up things again, but the pormotion ah gwaan same way," he said.
He is enjoying his stint as a solo artiste, especially now that 'Boom' is a bonafide hit in the streets, even popping up on the political motorcades all over the island.
"Since COVID-19 pandemic break, I have been working hard…being a solo artiste is nice, you can do whatever you want to do, but I am not really a solo artiste, I am still part of WARD 21, I am focused on brand Mean Dawg, the little short one weh dem say couldn't sing, I have couple more songs well coming but 'Boom Shaka Laka' tek it, wah no dead, no dash way, don't underestimate anyone, it is creating waves, New York, Boston, everywhere," he said.
He released an EP dubbed 'Element' in June 2020 which was produced by Dre Swade. He released a single called 'Rump Shaker' in July as well.
Born in Waterhouse in the tough area of St. Andrew, Meandawg humbly started his career as engineer on the renowned "King Jammys Superpower" sound system first, moving up the ladder to become studio engineer, before embarking on a now 20 years ongoing career with Ward 21 with numerous singles and five albums.
Meandawg is the voice of the the biggest Ward 21 hit "OG Kush" and actually was breathing new life in the project by adapting to current styles and patterns for their 2016 "Power Surge" EP. He has appeared on megahits like 'Bloodstain', 'Gully Gun' and 'Ganja Smoke'.
Since 2018, Meandawg has been working on his solo career and has since released several singles. Currently he is working on new productions with producers like Dre Swade, and Damage Music.