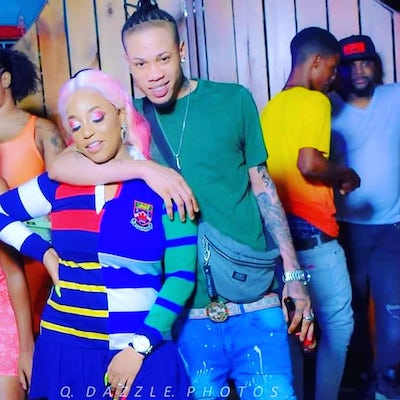 The streets are buzzing about a romantic relationship between former Digicel Rising Stars contestant Tashina McKenzie and rising dancehall star Intence.
Selectors such as Boom Boom have been playing up the idea that the two are dating even though Intence is involved in a relationship with dancer Rebel. Intence and Tashina have been spotted partying at various venues all over the Corporate Area, sparking rumours of a growing romantic attachment.
The song has become a fixture on several dancehall mixtapes all over the island, and there are plans in place to shoot a steamy video soon.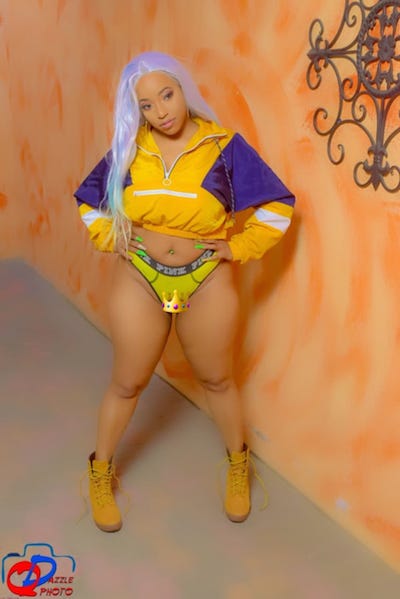 "The 'Confessions' song is going to be big. The chemistry in the studio was great with Intence, him have a rude playful style that mi love, and the song have an energy. Right now, Red Boom a mix it and once he puts his hands on it with that extra magic, you know it is going to be a hit," Tashina said.
Intence is known for the 'Leave if Yu Waan Leave' and the number one hit, 'Go Hard'.
"As soon as the song drops, we plan to shoot a video for Confessions," Tashina said.
In the meantime, the vivacious entertainer who made a huge mark during the 2007 edition of Digicel Rising Stars, is cranking up the promotion for a number of singles for the US-based JB Production label to which she is signed.
She recently released a video for her bouncy new radio hit song, 'One Touch', which is enjoying rotation on RE, HYPE and FLOW.
The song was released on the JB Production label in July 2019. Since then, it has enjoyed steady rotation both locally and overseas, especially on IRIE and ZIP FM. The song is on the JA Bounce riddim which features artistes such as Munga Honorebel, Beenie Man, Teejay, Singer J, Ovamarz and D'Angel.