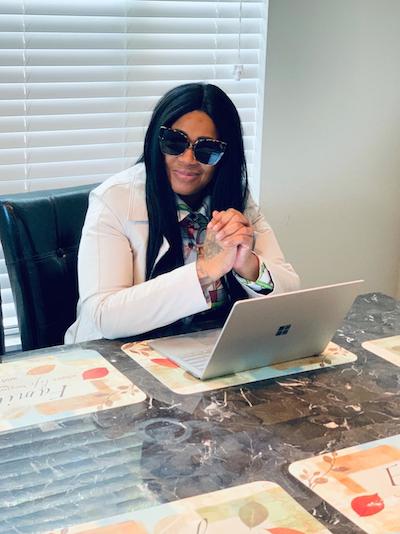 Social media blogger Amari "DJ Mona Lisa" was moved to tears when she read a newspaper article detailing how several Jamaican crew members on-board the Marella Discovery 2 were largely ignored by the Jamaican government after they requested permission for them to disembark the cruise ship to return home two weeks ago.
She believes that the the state failed to act in the best interest of the Jamaicans when they begged from Jamaican waters to be landed on April 2, 2020.
"How can you refuse your Jamaican nationals? Bring home our people. In the US, even when they're not taking anyone, they take in US nationals. I am sure the crew members would not have minded if the Government had accepted them and put them in quarantine because at the end of the day they would be in Jamaica. That's what really matters," an upset Amari said.
Marella Discovery 2 had stopped in Jamaican waters to refuel, with approximately 45 Jamaicans aboard.
"The failure of the government to respond to the landing request within 24 hours was heartbreaking especially when that same ship went to the Dominican Republic a few hundred miles away and Dominican Republic workers were able to get off in their country. I couldn't stop crying , that is like the essence of black hypocrisy, why don't we value our citizens? I was so disappointed how that whole thing unfolded," she said.
Up to press time, Jamaica had registered 125 cases of COVID-19 disease, with five deaths so far. She hopes that these stranded Jamaicans will soon return home. In the meantime, the Ministry of National Security says it has put in place measures to facilitate the safe return and accommodation of approximately 62 deportees from the United States. They are expected to arrive in Jamaica on Tuesday, April 21.
Upon arrival, the deportees will be quarantined for two weeks in a secure Government facility, where they will be processed by the relevant authorities.
"Deportees are being returned to Jamaica so what happened to its other decent hardworking expatriates? There was no new incidence of COVID-19 on board the vessel, so the government had the option of approving landing and placing the workers under quarantine. Maybe the Cabinet's hands were tied, I don't know but it feels wrong," she said.
"These are Jamaicans, their families are still awaiting to know whether or not, or how their government will facilitate their return home. Other countries around the world facing the same COVID-19 pandemic have been effectively facilitating the return of their citizens, why can't we?" A'mari said.