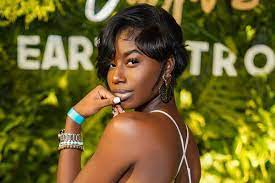 Buju Banton's daughter took to Twitter to voice her opinions about media company CVM demanding their unvaccinated workers submit a 'COVID test result every Monday'. She disagreed with the TV station's stance of threatening to cut their workers' wages if they failed to follow new protocols.
"It's CVM telling unvaccinated workers to provide a negative COVID test result every Monday or be sent home and pay deducted," she tweeted.
Then upped the ante when she aggressively tweeted: "trick u mada bout cut pay. U must sick inna u head".
Some Twitter users did not appreciate her views and a war of words ensued during which she added that she is her father's child and will use her platform to say whatever she wants after her Tweet drew immediate criticism from users.
Last month, the Private Sector Organization of Jamaica sent out a statement calling on the Government to get tough on people who refuse to get vaccinated. Several entities of the lobby group sent memos to staff, requiring them to get vaccinated or take tests at regular intervals to prove they remain COVID-19 free.
This corporate move to penalize the unvaxxed mirrored that of America's third largest airline, Delta, which imposed a US$200 ($30,000) monthly surcharge on employees who are not vaccinated against Covid-19.
Myrie maintained that she is neither a pro-vaxxer or antivaxxer, but she loves everyone, and it is wrong to chastise people on their stance to not take the vaccine 'for the decision is theirs to make'.
CONTEMPT AS MYRIE DRAG'S BROTHER'S EX-GIRL
No one was spared her wrath, not even her siblings.
Myrie quoted a subtweet made by her brother's ex-girlfriend and expressed that her reason for contempt towards her was that they never became sisters because her brother ignored her.
The ex-girlfriend responded "and your bro just gave me 50K towards my surgery. Ignore whomst? A one fact this u nave straight. Eediat." She later called out Abihail for apologizing today and mentioning that she loves her supporters after saying the day before that she has hated everyone for ages.
Abihail then went on a rant about the hypocrisy of some twitter users who have attacked her with drug slurs but claim to be advocates of mental health and drug abuse. She voiced "everyday unu get up and a call me coke head dis coke head dat buju dis buju dat. Uno fuck off."
Later, one twitter user asked Myrie "how was the coke?" and she clap backed with "good. Maybe u should come sniff some out my ass."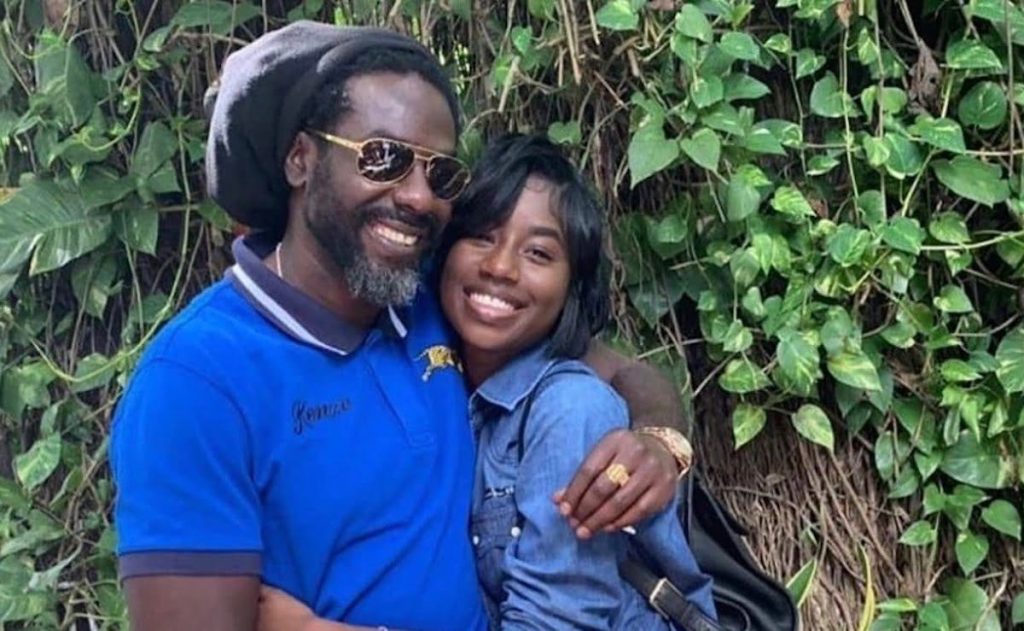 As things got more heated, one troll commented that her boorish behaviour was similar to that of her father commenting 'chip no fly far from block'.
GAY SLUR
She did not hesitate to clap back, even using a popular gay slur, tweeting: "No it didnt at all. but u soon know wa else mever fly far. gwan run off yuh big dutty stinkin mouth b–tyman," she said.
After receiving backlash for her statements, Abi was forced to apologize to the LGBT community for the careless outburst the day before.
"I know when Im wrong. And especially in the age of awareness where we are pushing for inclusivity and togetherness, Allowing myself to use a slur we have long past is wrong. And I shouldn't have. But I'm jamaican before anything else. To the lgbt community, I apologize you all," she tweeted.
Buju Banton's daughter, Abihail has had a long history of online spats including a much publicised one with criminal defense attorney Tasha Rodney who represented Banton in 2011 where certain romantic entanglements were ventilated.