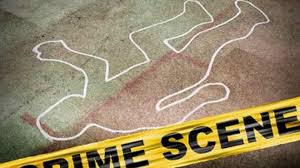 Detectives assigned to the Manchester Criminal Investigations Branch (CIB) are investigating the circumstances surrounding the stabbing death of 84-year-old Advira Wilson-Palmeat her home in Smithfield district, Cross Keys in Manchester on Monday, March 22.
Reports from the Mandeville police are that about 8:00 am, residents, alerted them to her home where the body was seen with stab wounds to the upper section.
One person is being questioned by the police, in relation to her death.
The police are appealing to anyone who may have any information that can assist with their investigation to contact the Mandeville CIB at 876-962-2832, Police 119 Emergency number, or the nearest police station.