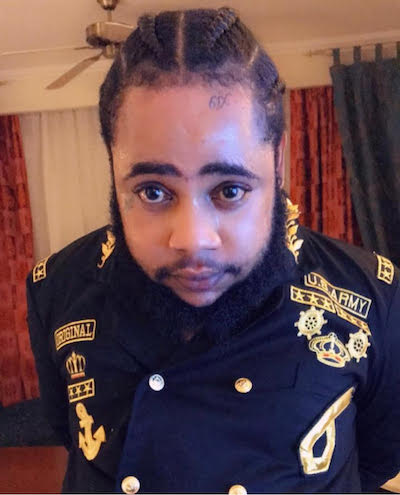 Junior 'Heavy D' Fraser, manager for Squash and spokesperson for the 6ixx, says the clique's absence from Saturday night's Summer Sizzle show was a result of "unprofessional negotiations". Fraser said he was contacted by the 'Blue' Smith, Beenie Man's manager, the day before the festival to book Squash.
"Dem never mek no negotiations for Chronic Law or Daddy 1, they were making negotiations for Squash alone and that was Friday," Fraser said.
"From Reggae Sumfest, we a try call Beenie Man cause me talk to him at Sumfest and him tell me fi call Blue (his manager), and mi try call him for three weeks and him nah talk. A Friday before Blue call and seh him waan do negotiations for Squash."
Chronic Law's Instagram post claimed he was never booked for Summa Sizzle, neither did he receive a deposit.
The St Thomas-born artiste, who also goes by the name Law Boss, suggested that money could have been the main reason he did not appear at Beenie Man's Summa Sizzle last Saturday night.
"When yuh book a artiste fi a show, di artiste suppose to get a deposit!!! Me and some man a deeven fren and di msg weh me get ago seh, from the show gwaan good mi will get a thing. Work mi a work mi naa look good name," he rambled on IG.
Fraser said he was offered a deposit for Squash on Friday, but said the deejay opted to collect the full payment at the venue based on the last-minute arrangements.
"Me and Squash deh a Montego Bay when dem call and we couldn't go back to Kingston. So him seh if him get fi go the show him will just collect the money at the show," he said.
It seemed that the 6ixx's participation on the festival was doomed from the get-go.
"Dem (6ixx) done mek up dem mind seh dem goodly nah go already because of how the negotiations go. Beenie Man never come negotiate and yuh cya do business like that," he said. "Dem didn't arrange for the 6ixx but dem did a look out for them individually when dem only talk to me about Squash. Dem all call from inna di week fi rehearse and di man dem a seh how dem fi do that when we nav nuh business?"