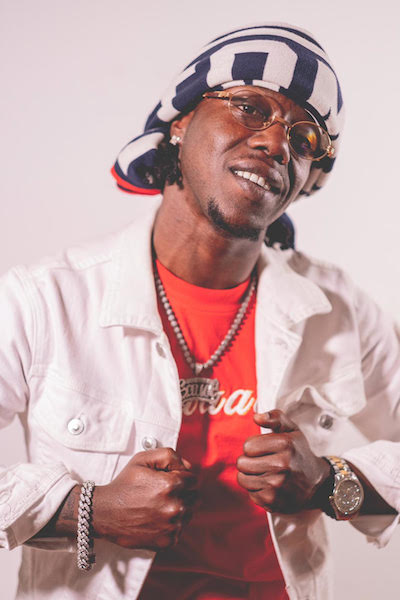 Emerging dancehall artiste Teff U Deff released a new video last week for his latest single, 'Skaaachy', racking up a couple thousand views and serving notice that he is ready to take his place as a dancehall front-runner.
The scorching club-banger was released on his own label, U Deff Records Inc, on November 9th on major digital download platforms. The single has been an immediate hit in the ethnic dancehall community, generating some airplay on HOT 97 and ethnic reggae stations in New York.
"The video for 'Skaachy' hit the Internet last week and is also in rotation on HYPE, RE TV and FLOW so people can check it out and subscribe to the channel, the feedback is huge so far with views from as far as Europe and Africa," Teff U Deff, whose real name is Curtis Ricardo Knight, said.
The video has racked up 7,500 views on YouTube so far.
Born November 13, 1985 in Spanish Town Hospital, Jamaica, he grew up in Spanish Town before migrating In August 1998 to the USA at the age of 12. He lived in The Bronx, New York with his mother Avonell Knight and two older siblings, leaving his dad, Alfanso Knight in jamaica. the following year, he showed off his mic skills at an event a venue called El Oceano and his love for music was born.
He had a troubled high school record as he got kicked out of Columbus High before settling in and completing his school career at the Truman High. He recorded his first song in 1999, at Negus Recording studio in the Bronx, New York and has been honing his skills ever since.
Teff U Deff will be using his upcoming EP to explore topics such as gangs, violence, flossing and black empowerment.