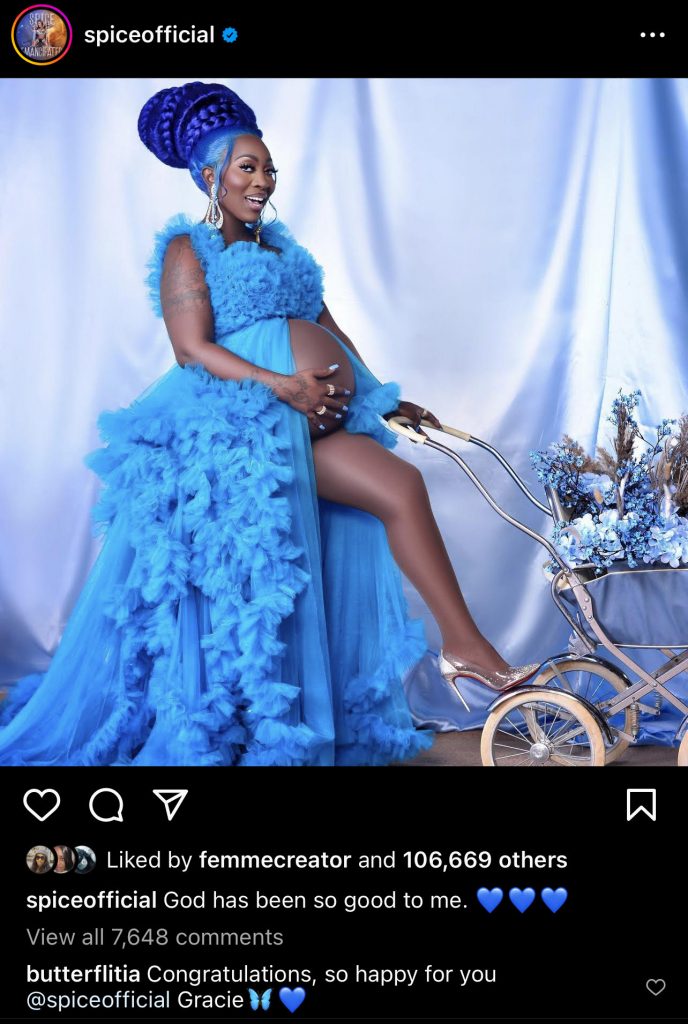 Dancehall artiste Spice apologised to her fans for possibly misleading them to think that she was pregnant.
In her first Instagram Live in six months, the Black Hypocrisy singer dished that she's not pregnant and that the picture shared earlier this week represents her "new life".
"I am honoured to be given a second chance at life. Fast-forward to the photo I posted where I appeared pregnant, I never said I was… ," she told followers.
"I said God has been good to me, and that photo is just me celebrating my second chance at life."
She clarified that her photo was not meant to offend anyone.

"So, if it did…I apologise. I know there are people who can't have kids, have had miscarriages. It was just done to celebrate my new life," Spice said.
But some were upset at Spice for her choice of sharing an image of herself seemingly pregnant.
"The pregnancy stunt wasn't it. You could have said you were sick without all the extra stuff. God bless," one fan wrote.

"Who lies about pregnancy? I hope Nicki deletes her comment," another wrote.