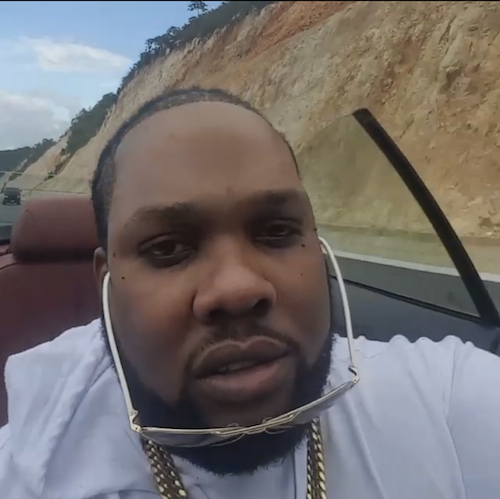 The police are investigating the circumstances surrounding the murder of a man known as Cleon 'Slaughtatone' Jones, who was killed by persons unknown in a drive-by shooting off Molynes Road on Saturday at about 3 p.m.
The man, who had resided in Atlanta, Georgia for several years, is a former selector who is now a successful bsinessman and reportedly the owner of several buses and taxes in the Spanish Town area. He had reportedly been on the island for a couple of months, and was set to leave soon before he was murdered. The man was reportedly at a bus garage on Sundown Crescent and drove his white drop top BMW to meet a female when he was attacked on Molynes Road.
Popular selector Billy Slaughter went on Instagram to dispel rumours that he was the one who had been shot.