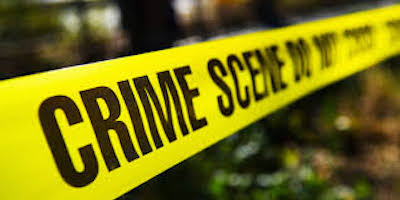 Three of four men who staged a kidnapping and robbery in the Corporate Area last night were fatally shot by a licensed firearm holder.
Anecdotal reports are that the licensed firearm holder, was being kidnapped by four men who robbed him of his coaster bus at his home in the Kingston 10 area. However, he was able to get the drop on his would-be kidnappers and managed to pull his licensed firearm and discharged several rounds hitting three of the four men.
Tow of the men were found in the vicinity of Seaward Drive while the third was discovered along Pandora Avenue. The fourth robber escaped in the coaster bus which was later tracked to Appleton Avenue and Abonettee Drive in Duhaney Park.
This was the second time that he was being robbed of a bus at the same location.
The Corporate Communication Unit confirmed the incident,
Reports from the Half Way Tree Police are that about 9:00 p.m., the four alleged gunmen who were travelling in a white Toyota Fielder motor car, kidnapped and robbed a driver of a coaster bus in the Kingston 10 area. During the incident, the robbers were challenged by a licensed firearm holder and during the confrontation three of them were hit. They were taken to hospital where they were pronounced dead.
The Toyota Fielder motorcar that was used by the alleged gunmen was seized after it crashed on Pandora Cresent, Kingston 10. The Coaster bus was also recovered.
Investigations are still ongoing.