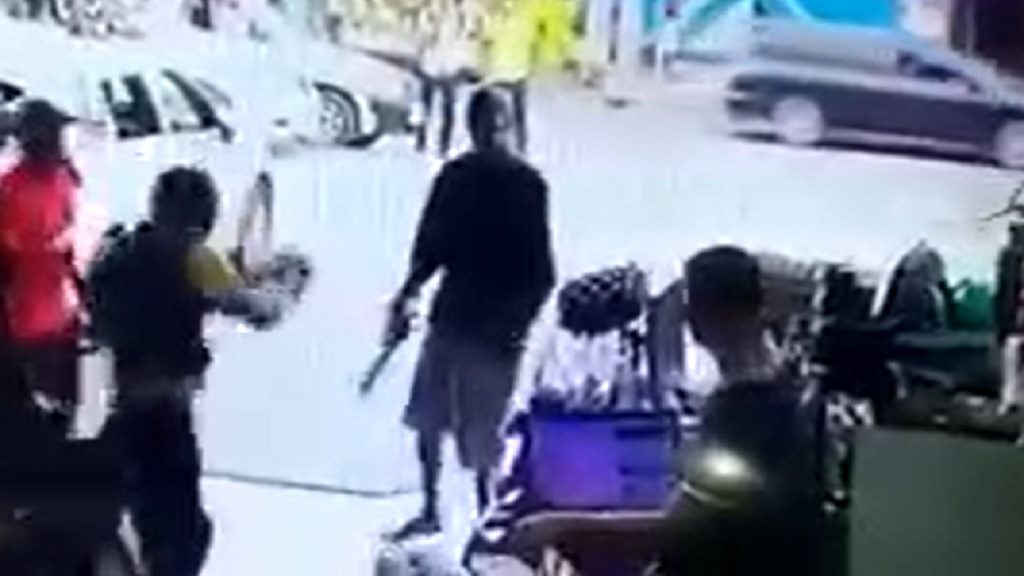 The St Mary police are probing the shooting death of a man by a security guard at the entrance of a supermarket in Port Maria, St Mary on Thursday.
Many are speculating whether the security guard was justified in using fatal force during an incident which was captured on CCTV footage and has since gone viral on social media sites, including Facebook.
The deceased man has been identified as 57-year-old Leonard Davis, unemployed, of a St Mary address.
Preliminary investigations revealed that sometime after 3:00 pm, the 28-year-old security guard was on duty at a supermarket along Stennett Street in Port Maria, when an altercation developed between him and Davis.
The civilian left the scene and returned with an implement, which the police described as a piece of metal iron, and swung it at the security guard. The security guard then pulled his firearm and shot Davis in the upper body.