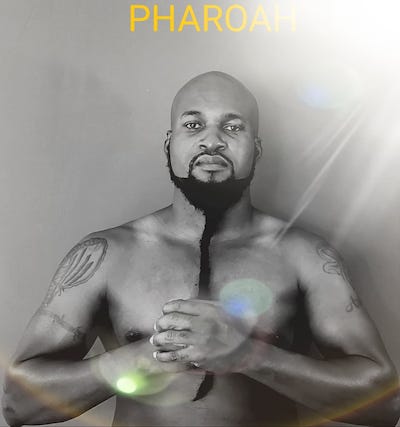 Dancehall artiste Pharaoh is urging youths to aggressively pursue their dreams and to ignore distractions and forego silly excuses. In other words, Pharaoh wants them to just 'Do It'.
"Most of us procrastinate, talk about all the things we want to do instead of just doing it, it's good to have dreams and aspirations, but it takes action not excuses to make dreams come true. Mi write this song yah fi awake consciousness and motivate people to action not chat," Pharaoh, whose real name is Rayon Robinson, said.
The song was released earlier this month on the Bossy Music label via all downloadable digital music platforms.
The Pharaoh is seeking to inject the potency back to dancehall with properly produced songs about engaging social topics. He has an uncanny knack for witty wordplay, meshing words and metaphors to deliver his thoughts in a way that is more profound (lyrically and rhythmically) than most others. He likes to incorporate issues that are felt in the streets whether they are of a political or cultural nature.
"I am the authentic dancehall Pharaoh, true reggae royalty. I deejay about real life issues that everyone can relate to, too many people are dying in the streets and that comes from too many guns in the hands of too many idlers and thugs without reasoning ability. There is a better way for young people to uplift themselves, dem just have to make up dem mind and 'do it', " he said.
A total of 167 persons were murdered in the first 46 days of 2020, the latest police data indicate. The figures are ahead of last year's by 6.4 per cent.
Pharaoh experiments with several genres of music including R & B, Afrobeats, as well as dancehall and reggae.
The artiste grew up in Amity Hall district in St. Thomas. During his teenage years, he began experimenting with dancehall and later got into entertainment event co-ordination and planning as an adult. He migrated to live in the USA in his twenties before once again pursuing his first love: music.
There are plans to release a seven-song hardcore dancehall EP this Summer. He is managed by the US-based management company, Pharaoh Dynasty Entertainment.