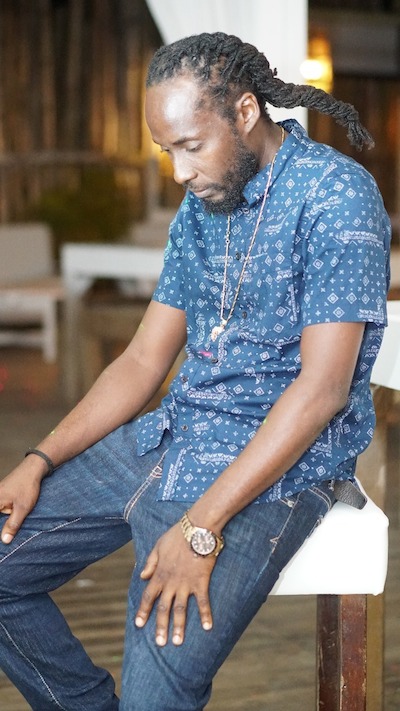 Reggae artiste Mojo Herb has been inspiring people with his conscious lyrics for years but he appears to be on the verge of a major breakthrough with the release of his 'Mama' video which has racked up thousands of views since its release last week.
"The response has been very good. The video is showing on HYPE, RE, CVM and the airplay has picked up on radio especially on IRIE, and Suncity Radio, so it's a great look," the artiste whose real name is Christopher Pearce, said.
The release of the video has boosted the popularity of the single which was released in September on the Ambassador of Choice Records (AOC Records) label on the Choice rhythm that includes hot artistes like Intense, Qada, Beenie Man, Terry Ganzie and Zamunda. The project is doing well locally where it has been added to the playlist of several mixtape selectors and it has been racking up spins on local radio stations.
"Right now, AOC Records ah push my career to the next level, I am extremely grateful for all the support. Whenever the video plays on TV, or the song plays on the radio, my phone blows up," he said.
He is gearing up to release another single, 'Humble Thyself' in January 2021 on the AOC Records label.
Mojo Herb first stepped into the national spotlight when he placed in the top ten of the 2011 Jamaica Festival Song competition with the title song named 'Jamaica The Land Of Beauty'.
Born in the parish of St. Thomas, Pearce attended Morant Bay High school during his teenage years. He hails from a musical family in which his grandfather who sang and played the guitar. After leaving high school, Mojo Herb recorded his first single, Government Thing, and he knew he was destined to be an artiste.
"I am looking at releasing an album next year, and I already have several singles to choose from so far. The career is moving from strength to strength," he said.