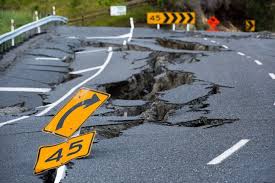 The Earthquake Unit has confirmed that a minor earthquake was felt in several sections of the island this morning. Nine parishes reported feeling the effects of the tremour.
"The unit quake struck at 6:45 am approximately four kilometres northwest of Guys Hills in St Catherine, close to the border with St. Ann. It had a magnitude of 4.2 and a focal depth of 15.1 kilometres, and was felt in Clarendon, St. Thomas, St. Elizabeth, Manchester, St Catherine , Portland, St Mary, and Kingston and St. Andrew," Karlene Black, an analyst in the earthquake unit at the University of the West Indies, Mona campus, told ONE876.
"The area which is affected depends largely on the direction that a lot of the energy was directed. A lot of people felt it. Since the start of the year, we have had several earthquakes, but six of those were really felt by the public who we rely on to call us with information," she added.
There have been no reports of damage or injuries yet.