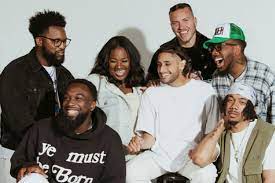 Maverick City is coming to Jamaica on March 18th.
Kingdom Culture, the organisers of The Well Encounter, have announced March 18 as the new date for the gospel showcase headlined by Grammy Award-winning gospel music ministers Chandler Moore and Naomi Raine from Atlanta-based worship music collective Maverick City, as well as Jamaican music ministers Carlene Davis, Kevin Downswell, Rondell Positive and Rhoda Isabella.
Conceptualiser Ingrid Larmond also shared that the event would be held at Sabina Park in Kingston, not the National Arena — and prior to that, the National Stadium — as was advertised last December. This move, Larmond explained, was necessary in order to accommodate the throngs of worshippers anticipated to be in attendance based on the encouraging pre-sale tickets.