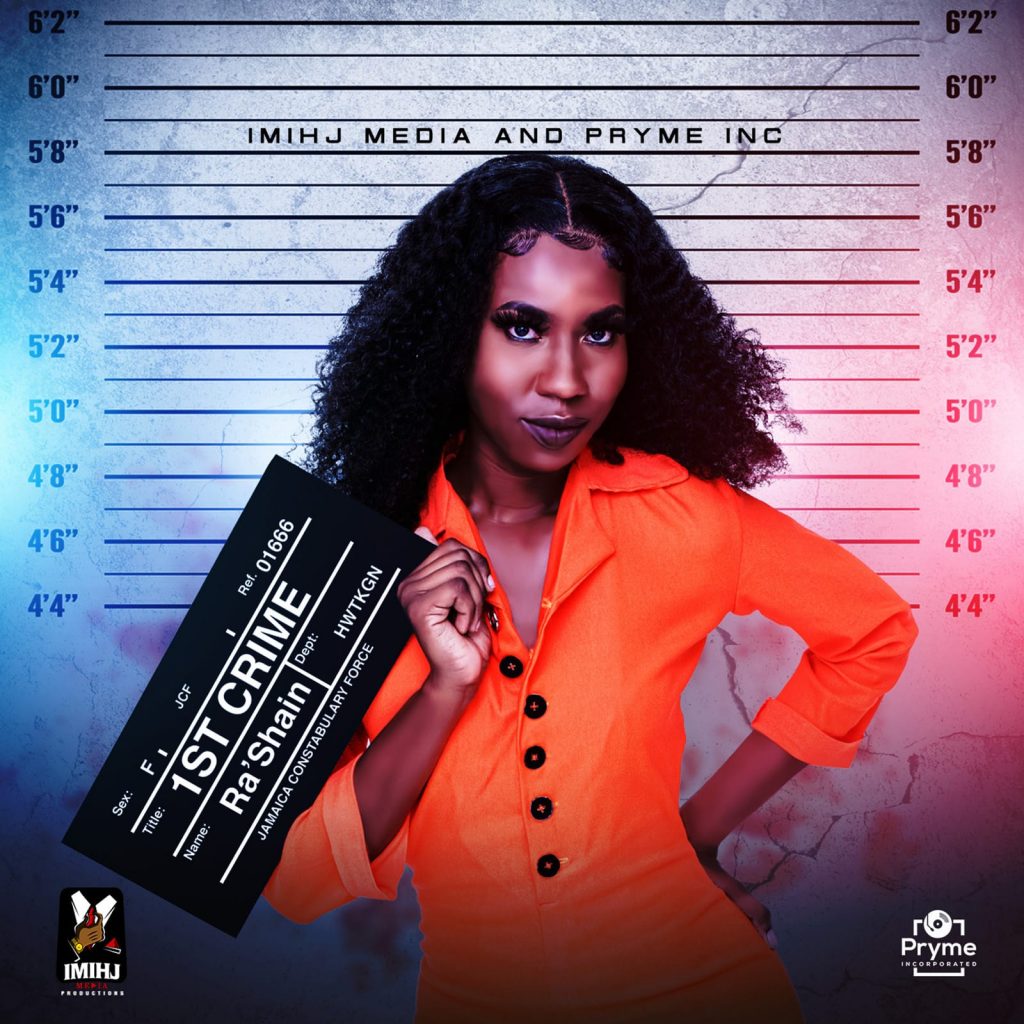 We all have a journey and believe it or not the main goal is to step into our purpose and greatness. The truth is some struggle and die without ever connecting to their epiphany or truth.

What does it mean to be cultured organically in your passion for music and instruments while experiencing financial woes? Just ask 24 year old singer Rashain.

Born February 16, 1997 a star was born. Her name was Rashaine Bean, but her fans and the world will know her as Ra'Shain.
A Kingstonian from birth Rashaine grew up with her brother at Cassava Piece in a two parent household.
As early as three Ra'Shain wowed the people around her and distinctly recalled a startled landlord expressing to her parents that she would be a star. As soon as she could speak her church family would have her singing for the congregants in solos and the choir. She was then introduced to music classes and fell in love with various instruments.
This fascination would allow Ra'Shain to travel to countries such as Trinidad & Tobago where she would specialize in steel band and percussions. Before we jump there, let's talk about her music development through education.

Ra'Shain went through a typical Jamaican educational system, left primary and went to the traditional Holy Childhood High School for Girls where her love for instruments grew passionately. Her high school choir entered "All Together Sing" where she got the bug to perform on National TV.
She transitioned from High School to none other than Edna Manley where she majored is Steel pan and the Saxophone. Being a loyal spirit she taught at her previous school and gave her time to the music department there. Her time spent at Edna were between 2017 and 2021 where she gained her Bachelors in Music Performance (Hons).
Through all the highs and lows of COVID, our new norm Ra'Shain has no intentions of slowing down or giving up. She listens to music and through meditation focuses on her musical desires.

Her style can be genred into Reggae RnB fusion. Her sound is eclectic and she has resonance with the likes of Dennis Brown and Anita Baker.

With time also spent in Papine and now Red Hills Ra'Shain speaks lovingly of the Sound System culture associated. A sound called Release Bomb keeps her house vibrating and she freestyles to the rhythms that flow. Performing for an audience would a dream as she recollects watching stars as Richie Spice in concert.

Always an over achiever Ra'Shain is use to shooting for the stars. She's experienced leadership roles as Deputy Head Girl, School Announcer, Steel band Instructor, Degree Holder, now Artist and performer.

Keep an eye out Ra'Shain! She's a part of an amazing label and managed by Black Bling.
For now, this is where our story ends, all facts, no fiction.