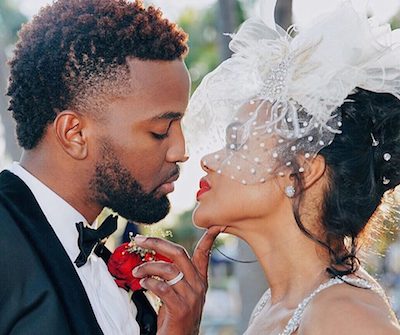 Dancehall artiste Konshens showed his vulnerability as a man when he took to social media on Wednesday, to extol the virtues of his soon-to-be-ex-wife Latoya, sharing intimate details of the role she has played in his life and that of his children. He even admitted that she had talked him out of committing suicide more than once.
In a lengthy post yesterday on his official Instagram page, the deejay said: "You will wake up and grow up when she already gone. All she did was bring me the greatest happiness, only rivalled by mi kids' births, stick by me no matter what and who going against me. Stop me from kill miself countless times after mi bredda drop out an mi get unstable. And counsel me when the world a come down pan mi … Sorry me f*&k it up."
This is the second go-round on the breakup carousel for the couple as they split publicly in August of this year. At that time, Wright did a 'Pontius Pilate', washing her hands of the deejay on Instagram that she was single, adding that anything Konshens did from that point forward had nothing to do with her. This was only two years after a lavish wedding at the the Fort Lauderdale Marriott Harbor Beach Resort & Spa on November 19, 2017.
In the post, Konshens also offered relationship advice to other men as lamented how he, Konshens, given name Garfield Spence, lost his babymama and lover of eight years. He decried the womanising 'man fi have nuff gal' culture that often pushed men to make poor choices.
"Step outta yuhself an' look pan yuh life, look wat really important and don't mek Jah tek back him blessing."
He also declared that he was not looking for a relationship with any ladies but was taking time off to focus on music and "fix himself".More than 8,000 persons commented on the post that also received in excess of 119,000 likes.
Konshens' breakup post on Wednesday was very emotional, but it didn't seem to move his wife enough to take him back. What was her response?
"Heads up boo! You got this! @konshens," she said in her Instagram story.
That's rich.