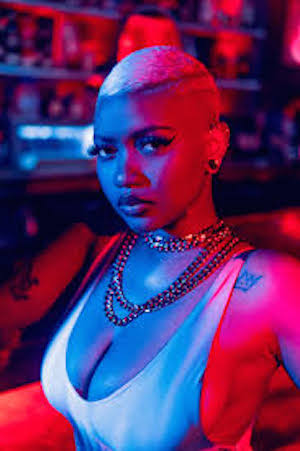 The dancehall industry is buzzing about Jada Kingdom's scathing diss song, 'Shen Heng', directed at Shenseea, sending a bolt of excitement through the genre which had been struggling for inspiration in recent months.
The track dropped only a day after Shenseea had ripped into Jada during the Red Bull Culture Clash at the National Arena in Kingston on Saturday. Shenseea had directed disparaging lyrics about Jada's vagina, and questioned her credentials as an artiste.
"Tell dutty Jada Condom fi stop call up mi name, Jada yuh h*le big, banana too small," Shenseea deejayed to shouts of approval from the audience.
Jada's response was immediate and career-damaging, as she unleashed a diss track online called 'Shen Heng' that racked up over 258,000 plus views in one day and hit #1 on Trending. She ridiculed Shenseaa with razor-sharp disses applied with almost surgical precision.
"Di gyal a sell har mouth from QQ a sing 'Betta mus come'/ An all now mi can si weh di bitch a run dung / Anybody can f**k it an dem na haffi have no fun / She friendly an dumb, she wi dweet fi di fun," Jada deejayed.
Jada continued the assault with choice lines like: "Mine yuh get 5 outta mi banana clip an if yuh try run yuh wi get a banana slip shot crush yuh up like banana chips an mi see it yuh a fan affa mi banana hit…"
Fans lost their mind at Jada's ice cream smooth diss song and revelled in the public tiff between the two females. One user commented: "Anybody realize the pun at the end when she says "one condom could a prevent you" since Shenseea referred to her on stage as Jada Condom'. Anybody realize?" Another user praised Jada's flow, with the effusive comment: "Jada you're a beast girl if me love you one more time🔥🔥‼️‼️ song bad no bloodcleeet🔥🔥🔥 who fah front ah leak!!?".
The former friends had been engaging in a public spat played out on Instagram since May after Jada took umbrage at Shenseea's expletive-laden response to a cousin of hers who had ridiculed the "Blessed" deejay over a hairstyle. The discord between the two had been intermittent and sporadic over the last few months with thinly veiled disses on social media.
However, the public catfight gained momentum recently when Jada took a potshot at Shenseea, crowing that she scored a hit track, "without dk hopping, dk kissing, paying 50 people for promotion or a feature." Shenseea shot back at the Red Bull event, which let to a 'cat'-aclysmic diss song by Jada Kingdom.
What will Shenseea's response be? Will cooler heads prevail? Will the squabble continue and lead to hair-pulling fisticuffs caught on video? The industry is waiting and watching.