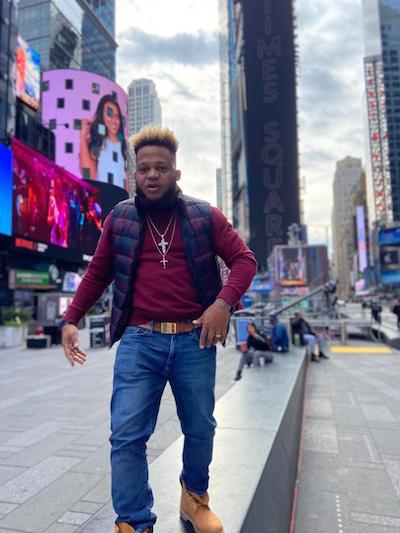 Is Gaps 7G East Syde bound?

Shortly after posting some pictures of himself in the East Syde Studio on his social media page (@gaps7_), people started speculating that the artiste is now the next new recruit of the high-riding East Syde camp with young hitmaker Skillibeng. The talented wordsmith, who recently did a remix of his popular 'Di Benz' song with rising star Rytikal, isn't denying or confirming the rumours.

"My career is on the rise right now, and if my musical path takes me to the East Syde, then so be it. Look out for Di Benz remix with Rytikal. Song and video dropping soon. In the meantime, check out my latest projects," he said.

Those songs include 'Do Di Right Ting', produced by Splitzzboss Records, and 'Reebok Classic' (Classic Classic), produced by Blue Sky Production. Both songs are out now on all digital outlets.

"The videos will be dropping soon on YouTube on my vevo channel, Gaps7GVevo," he said.
Since his emergence on the dancehall scene, Gaps' skillful wordplay, witty metaphors and unpredictable flow put the anointed wordsmith in a lane of his own. His unique selling proposition is that he's not afraid to be himself and he incorporates many of his life's experiences into his music.
"I bring something fresh to the game with a bit of New York favour.. and a bit of Jamaican flavour. Right now, the ting up," he said.
He grew up in Gutters, Old Harbour, St. Catherine before migrating to live in the United States at age 10. He went to Campus Magnet high school in Queens, New York (formerly Andrew Jackson high school) which is the same alma mater as rapper 50 Cent.
He acquired an associate degree in Liberal Arts, majoring in Physical Education.
Although he is based in New York, Gaps regularly returns to Jamaica to promote his songs, and he will be dropping a video for the 'Di Benz' remix with Rytical in December.