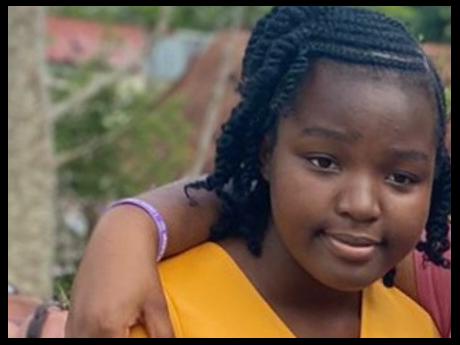 The grandmother of a nine-year-old who was left unharmed in a vicious attack that culminated in the rape and murder of 15-year-old Jamilia Cole, and the savage beating of two other females, is now being threatened.
Cole's mother, Shanice Anderson, and her 17-year-old cousin Kayla Dawson, were brutally battered, remain hospitalised. The incident happened in their community of Cotton Tree, Albert Town, Trelawny.
The grandmother, Venisa Anderson, is reportedly the mother of a suspect embroiled in a family feud that is mushrooming out of control.
The grandmother told the police and the media that she has received death threats from relatives who are speculating about the perpetrators' identity based on the fact that the child was unharmed.
"My granddaughter was not hurt and they claim that there is a family feud," Anderson said.
Jamilia's mother is Anderson's daughter-in-law, a fact that has only fuelled speculation.
According to the police, about 2:30 am on Sunday a 39-year-old woman, her 15-year-old daughter, and 17-year-old niece were asleep at their home when hoodlums entered the house through a kitchen window.
The culprits reportedly used blunt instruments to beat the three females in their heads, and the 15-year-old was raped.
The injured females were transported to Percy Junor Hospital in Spaulding, Manchester, from where Cole was subsequently transferred to the Kingston hospital at which she eventually succumbed to her injuries on Monday while undergoing treatment.